SERVICE REQUEST?
Fill out the form below.
Find our nearest location
Commercial Fly Control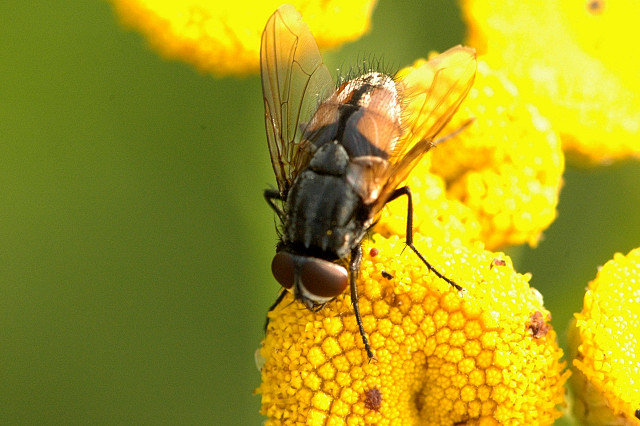 NC & VA Commercial Fly Control
As a business owner, all pests are a nuisance — but flies can also be hazardous to your health and the health of your employees, customers or patrons. Because they breed quickly, these tiny, yet potentially harmful pests can quickly infiltrate your business, contaminating food and spreading diseases.
At Terminix® Commercial, we understand that a fly infestation at your NC or VA business can affect your bottom line — that's why our team is available to provide your restaurant or other commercial facility with professional and effective fly control service.
Fly Control for Restaurants &
Other Commercial Facilities
To get rid of flies once and for all, Terminix® Commercial offers a variety of commercial pest control plans for your business featuring ongoing fly treatment.
Our treatment method of choice is the fly spot bait — once applied to infested areas in your commercial space, this fast-acting spray starts killing flies in 60 seconds or less. In addition, fly spot bait is completely invisible and water-soluble for the comfort of your employees and customers.
Read What Our Clients
Are Saying
SERVICE REQUEST?
Fill out the form below.
A complimentary inspection of your business and surrounding property will help our NC and VA fly control teams identify and potentially eliminate factors that may be contributing to your fly infestation, such as dirty drains — call 1-800-BUGS-911 (800-284-7911) today to schedule yours!
With commercial and restaurant fly control professionals at locations from Eastern NC to Tidewater, VA, Terminix® Commercial has been the pest control company of choice for thousands of commercial businesses for more than 80 years.
Proudly serving customers in Fayetteville, Elizabeth City, Wilmington, Raleigh, New Bern, Goldsboro, Cary and Durham, NC, as well as Virginia Beach, Chesapeake, Newport News and Smithfield, VA with professional commercial fly control service.