SERVICE REQUEST?
Fill out the form below.
Find our nearest location
Fly Control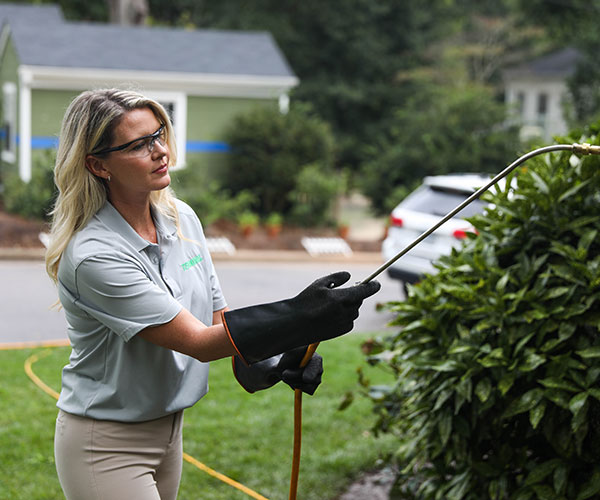 NC and VA Fly Control from Terminix®
For thousands of years, flies have plagued mankind in various ways, and modern times are no exception. The common house fly is also known as a filth fly, as it breeds in garbage, manure, and rotten food before spreading those germs around your home to you and your family.
Fortunately, a Terminix® fly control expert is ready to help you get rid of flies in and around your home.
Powerful, Affordable Fly Control
If you seriously want to get rid of flies in and around your home and prevent flies from coming back, a one-time treatment is simply not enough. It takes a Terminix® pest control plan that includes fly control to do the job properly.
A regular and horse fly control plan will begin with a complimentary inspection of your home and property to identify and possibly eliminate any contributing factors to your current fly infestation.
We'll then propose a customized solution to exterminate and prevent flies in and around your home that includes our 100% money-back guarantee.
Read What Our Clients
Are Saying
SERVICE REQUEST?
Fill out the form below.
For more information on our popular fly control plans, and to see for yourself why thousands of customers from Eastern NC to Tidewater, VA rely on Terminix® for their regular and horse fly control needs, call 1-800-BUGS-911 (800-284-7911) to schedule a free initial consultation today, or use our location finder to find your nearest office!
Proudly serving customers in Fayetteville, Elizabeth City, Wilmington, Raleigh, New Bern, Goldsboro, Cary and Durham, NC as well as Virginia Beach, Chesapeake, Newport News and Smithfield, VA.