SERVICE REQUEST?
Fill out the form below.
Find our nearest location
Squirrels
Squirrels are found in great numbers throughout the United States and are common home invaders throughout the year. The squirrel family includes tree squirrels, ground squirrels, and flying squirrels. In our areas, the most commonly found squirrel species are the Eastern Gray Squirrel, the Fox Squirrel, and the Southern Flying Squirrel.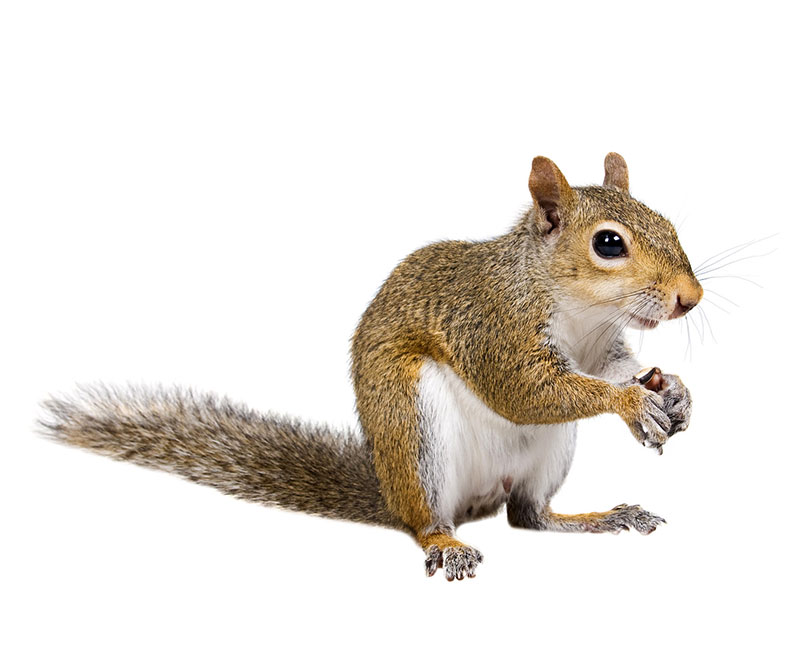 Terminix Squirrel Control and Removal
The most important step to getting rid of squirrels in a structure is to do a thorough inspection. Squirrels commonly inhabit attics, but can also be found in chimneys, crawlspaces, or even inside a home. A proper inspection will reveal potential entry points as well as any areas that have been damaged by squirrels, including electrical wiring and structural supports.
At Terminix we have a multi-tiered approach:
Read What Our Clients
Are Saying
SERVICE REQUEST?
Fill out the form below.
Call Terminix today at 1-800-BUGS-911 to schedule a free squirrel inspection.