SERVICE REQUEST?
Fill out the form below.
Find our nearest location
Tick Control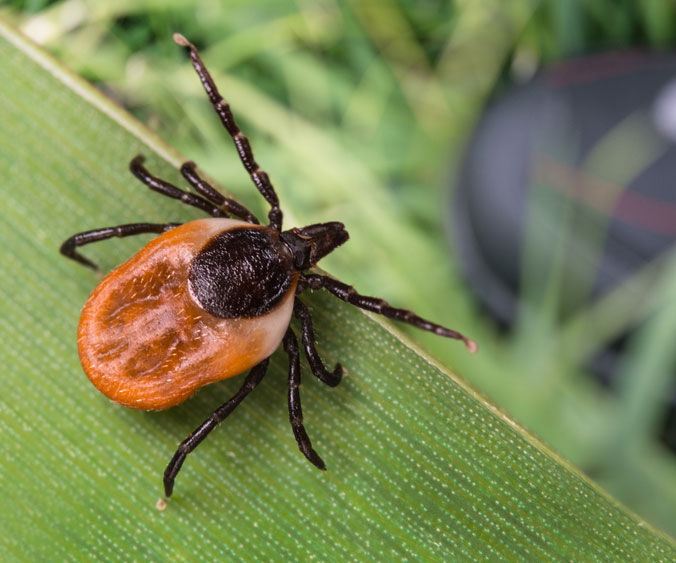 Eastern NC to Tidewater VA's Leading Tick Control Experts
Being known as the land of the pines means Eastern NC thru Tidewater, VA has a unique beauty and reputation—as well as the distinction of being a leading area for tick bites.
Each year, thousands of North Carolinians, Virginians and their pets suffer from tick bites while camping, mowing the lawn, or simply playing outside in the yard or in the park. Fortunately, most of these bites are harmless, but some transmit deadly Lime disease or Rocky Mountain Spotted fever, which can cause genuine pain and sometimes death.
Protect Your Family with Terminix® Tick Control and Prevention
The tick prevention experts at Terminix® have over 80 years of experience with tick control methods that help you enjoy your home and its natural spaces without worry of tick bites and potential diseases.
We'll come to your home on your schedule and provide a complete walk-through to identify sources of tick infestation and propose our proven methods of tick control. Once you choose the right tick prevention plan for you, we'll take the 100% guaranteed steps to get rid of ticks in your space, and prevent new ones from coming back.
Read What Our Clients
Are Saying
SERVICE REQUEST?
Fill out the form below.
To learn more about our tick control methods to help you get rid of ticks, call 1-800-BUGS-911 (800-284-7911) to schedule a free initial consultation today, or use our location finder to find your nearest office!
Proudly serving customers in Fayetteville, Elizabeth City, Wilmington, Raleigh, New Bern, Goldsboro, Cary and Durham, NC as well as Virginia Beach, Chesapeake, Newport News and Smithfield, VA.