SERVICE REQUEST?
Fill out the form below.
Find our nearest location
Termite Control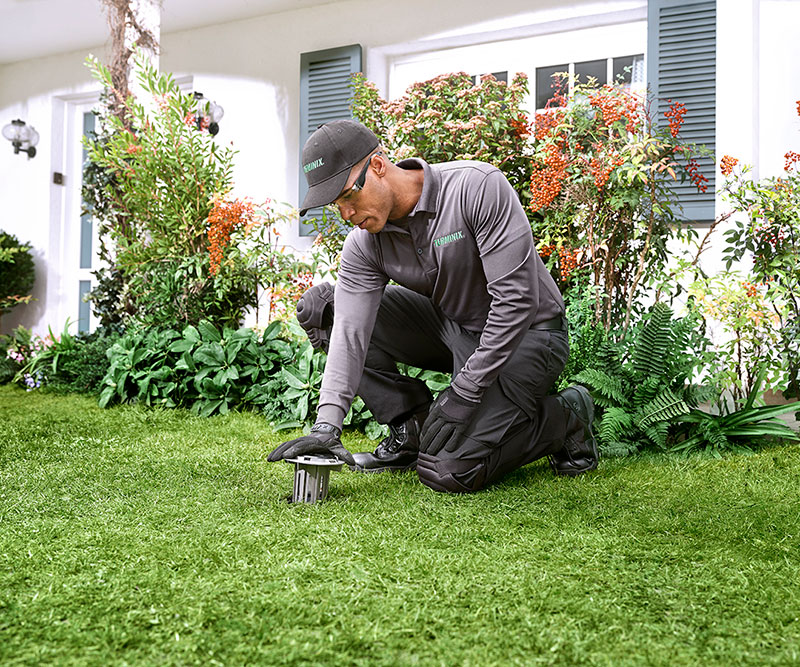 Get Rid of Termites with Terminix®
Because every home is different, a Terminix® termite exterminator will look for more than just signs of termite damage. He or she will take into account your home's environment, configuration and construction, as well as other features that will help determine which termite treatment method is right to help you prevent subterranean termites or get rid of termites in your home once and for all.
A Termite Control Plan You Can Count On
Terminix® brings you a 100% total satisfaction guarantee that promises damage repair and free re-treatments as long as you are under contract.
Terminix® protection provides you with a solution uniquely tailored for your home, family and lifestyle, including:
Thinking about selling your home?
Terminix now offers an easy and affordable way to ensure that there are no surprises during the process – at least from a termite standpoint.
When purchased by phone, Terminix can treat your home for termites and furnish you the required WDIR (wood destroying insect report) when you need it, for as little as $300.00.*
Just give us a call and a customer service representative will walk you through the process.
*Limitations/restrictions apply.
Read What Our Clients
Are Saying
SERVICE REQUEST?
Fill out the form below.
To find out more about our pest control for termites, or which termite control method is right for you, call 1-800-BUGS-911 (800-284-7911) to schedule a free initial consultation today, or use our location finder to find your nearest office!
Proudly serving customers in Fayetteville, Elizabeth City, Wilmington, Raleigh, New Bern, Goldsboro, Cary and Durham, NC as well as Virginia Beach, Chesapeake, Newport News and Smithfield, VA.