SERVICE REQUEST?
Fill out the form below.
Find our nearest location
Mattress Encasement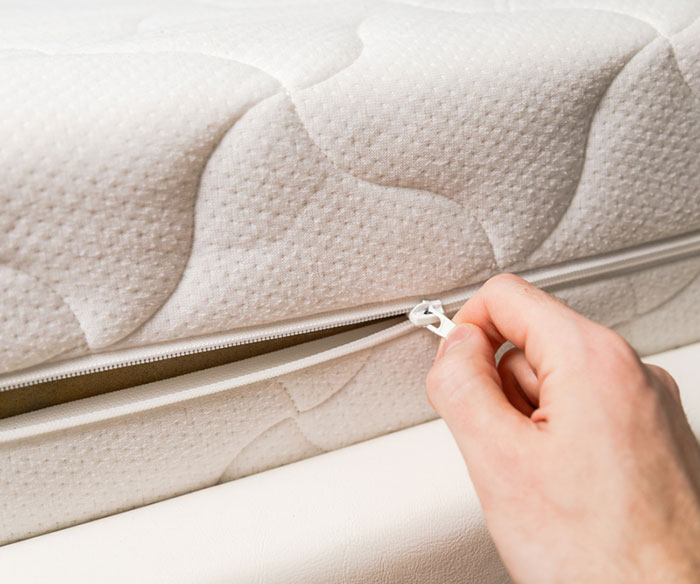 A Bed Bug Mattress Encasement Gives Extra Protection
For bed bugs, a mattress without a mattress encasement is like an open invitation to settle in and start a family. Beds, and especially box springs, offer the perfect place for bed bugs to hide and do what they do best—breed like nobody's business.
Before you know it, a few bed bugs brought home in your luggage from that vacation or business trip have turned into a few hundred in just a few weeks. And they all live inches from where you sleep.
Reduce Bed Bug Infestations with a Mattress Encasing
Our soft, comfortable mattress encasements offer unbeatable protection by:
Read What Our Clients
Are Saying
SERVICE REQUEST?
Fill out the form below.
To find out more about our mattress encasements, call 1-800-BUGS-911 (800-284-7911) to schedule a free initial consultation today, or use our location finder to find your nearest office!
Proudly serving customers in Fayetteville, Elizabeth City, Wilmington, Raleigh, New Bern, Goldsboro, Cary and Durham, NC as well as Virginia Beach, Chesapeake, Newport News and Smithfield, VA.