SERVICE REQUEST?
Fill out the form below.
Find our nearest location
Bed Bug Control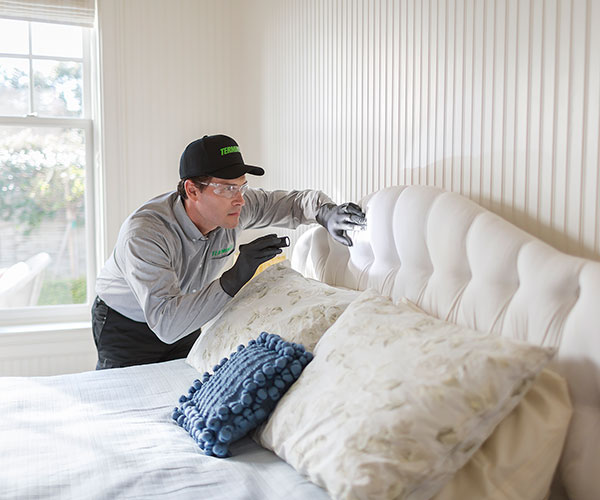 Get Rid of Bed Bugs with Terminix®
Once rarely seen in the U.S., bed bugs have returned with a vengeance and are now wreaking havoc on home and business owners all over the country.
Why? Increased travelers from abroad and more stringent federal environmental regulations on the usage of older bed bug pesticides are the two main culprits.
Terminix® maintains its position as the industry leader in pest treatment and prevention–and bed bugs are no exception. We combine effective preventative measures such as mattress encasements with new, proven pesticides to help you get rid of bed bugs once and for all–with the best warranty in the industry.
Effective Bed Bug Treatment Begins with a Terminix® Inspection
Terminix® offers a free, no obligation inspection (which can include certified K-9 bed bug detection at an additional charge) to determine the extent of your potential bed bug problem. A certified technician will then develop a customized bed bug treatment plan to help you get rid of bed bugs in your home or commercial space and prevent them from coming back in the future.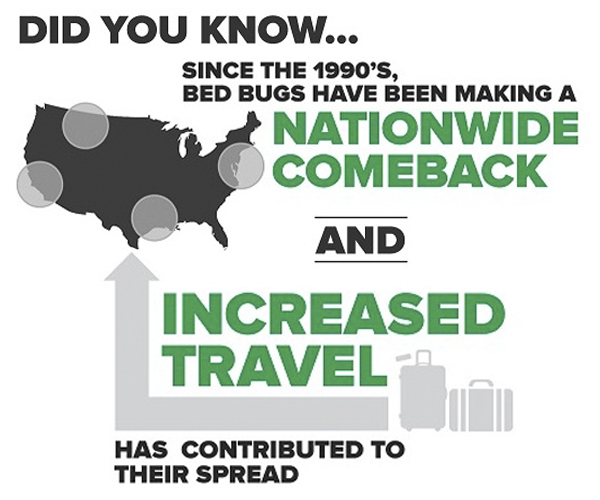 Terminix backs the work with our industry-leading Bed Bug Guarantee:
Comprehensive Bed Bug Heat Treatments
While many are turning to whole-house heating treatments as a means of bed bug control, we feel that the high costs, unreasonable prep time, inconvenience to homeowners and lack of residual treatments to help prevent future infestations don't represent a good value for our customers. Instead, we offer a heat chamber treatment. Lightweight and portable, the heat chamber uses hot air to effectively kill bed bugs in all life stages, in hours.
Read What Our Clients
Are Saying
SERVICE REQUEST?
Fill out the form below.
We proudly serve
customers in
Fayetteville, Elizabeth City, Wilmington, Raleigh, New Bern, Goldsboro, Cary and Durham, NC, as well as Virginia Beach, Chesapeake, Newport News and Smithfield, VA.
To find out more about our bed bug control or bed bug heat treatment, call 1-800-BUGS-911 (800-284-7911) to schedule a free initial consultation today. We also welcome you to visit us in person. Use our location finder to find the office nearest you!