SERVICE REQUEST?
Fill out the form below.
Find our nearest location
Know the Enemy: Bed Bugs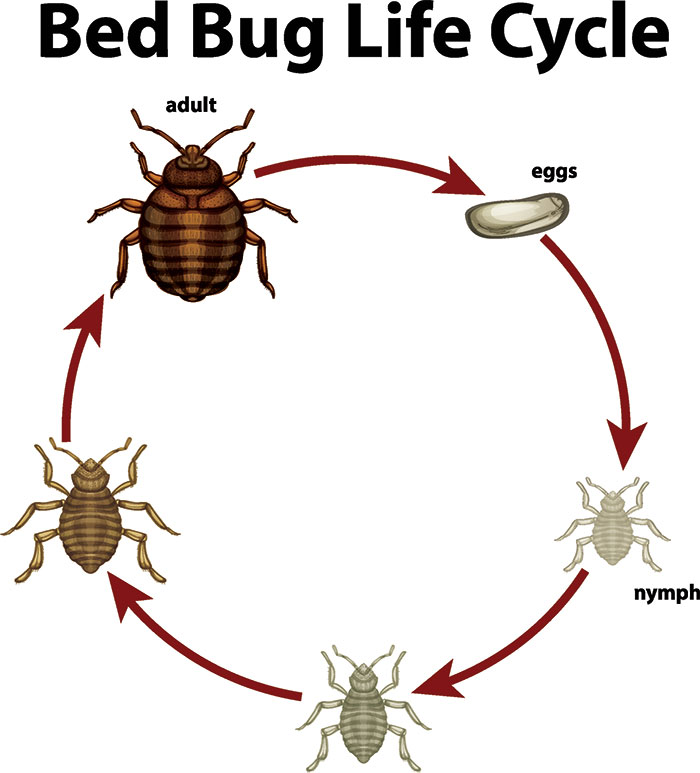 Bed Bug Basics
This pest gets its name from the fact that it is usually found in close proximity to beds. That's because bed bugs need the blood of warm-blooded animals to survive.
Unfortunately, bed bugs can mature in about 35 days. They then live about seven to 12 months. This makes bed bug removal difficult to do without the help of a professional.
Bed Bugs on the Hunt
How do bed bugs find hosts while they are asleep? Body heat, the carbon dioxide from exhaled breath and other biological signatures help focus the bed bugs on unsuspecting, snoozing hosts.
The bed bug feeds, then retreats back to its place of harborage for days or even weeks before coming back out. This can make detection difficult until the infestation is well established.
Bed Bugs on the Move
Bed bugs are skilled hitchhikers. In fact, they are primarily transported by humans and human belongings like suitcases.
Signs of Bed Bugs
Bed bugs are good at hiding, but not good at hiding evidence. The careless clues they leave are the best indicator your room is overrun with bed bugs. The clues to look for include:
Signs of Bed Bug Bites
Bed bug bite reactions in skin look similar to those caused by fleas and mosquitoes. Telling which insect caused a bite might not be possible.
Look for these signs of symptoms of a bed bug bite: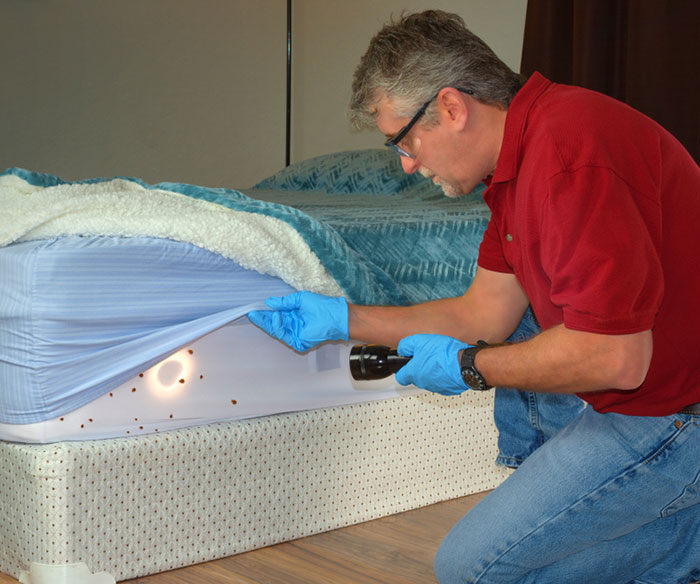 Where to Look
Proper bed bug control requires a watchful eye. To feed on humans, bd bugs want to be in close proximity to the host.
In the bedroom, box springs, headboards and bed framing are favorite spots for these pests. They may also settle into furniture and fixtures that are close to a bed.
Bedrooms are not the only place where bed bugs can be a concern. The feeding doesn't have to be at night. All bed bugs are looking for are human hosts inactive long enough to provide a meal.
Getting rid of bed bugs is difficult. Any place that humans sit, rest or sleep can be a place that bed bugs are introduced or feed.
Sitting for two hours in a movie theater makes you a target. A favorite recliner in the living room can also make you a target. You can also become a target taking a taxi across town.
Read What Our Clients
Are Saying
SERVICE REQUEST?
Fill out the form below.