SERVICE REQUEST?
Fill out the form below.
Find our nearest location
Raccoons
Raccoons, the largest species of the procyonid family, are a medium sized mammal native to North America. The length of a raccoon varies from 16 to 28 inches, and their weight can stretch from 8 to 20 pounds. The most common physical characteristics of raccoons are its black facial mask, and their extremely dexterous front paws. In addition, the common raccoon can be recognized by its grayish brown fur coat, and its black-ringed tail.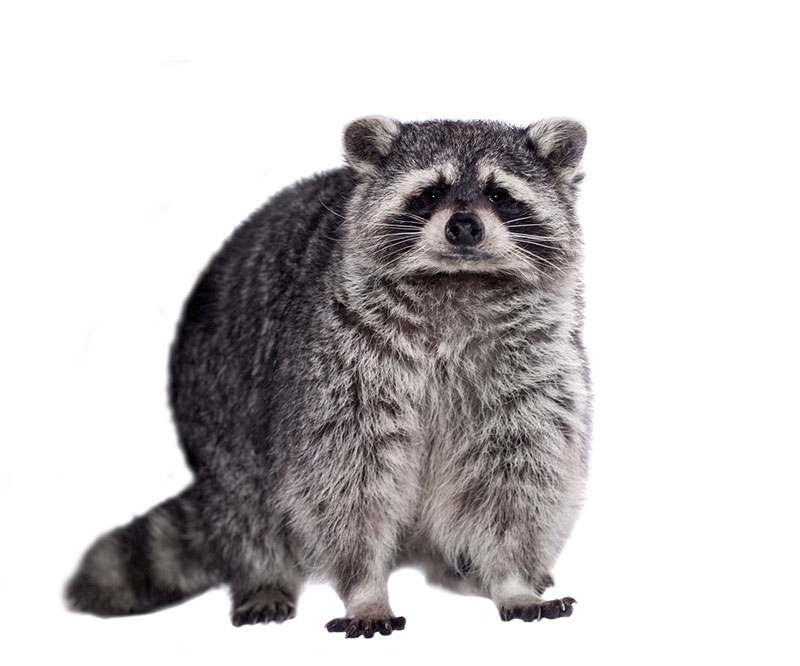 Terminix Raccoon Control and Removal
The most important step to getting rid of raccoons in a structure is to do a thorough inspection. Raccoons commonly inhabit crawlspaces, attics, and sheds, but can also be found in interior walls and chimneys of homes. A proper inspection will reveal entry points as well as any areas that have been damaged by raccoons including ductwork, insulation, and roofing elements.
At Terminix we have a multi-tiered approach:
Read What Our Clients
Are Saying
SERVICE REQUEST?
Fill out the form below.
Call Terminix today at 1-800-BUGS-911 to schedule a free raccoon inspection.