SERVICE REQUEST?
Fill out the form below.
Find our nearest location
Mites Control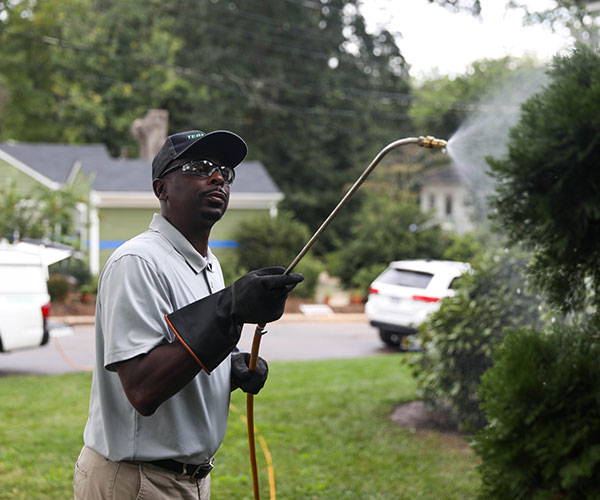 Proven Mites Control for Your Home
Scientists estimate there are more than 48,000 species of mites in the world, and many of them can hitch a ride into your home from hotel rooms, outdoor spaces—or virtually any natural or artificial enclosure. Mites are known to be one of the leading causes of numerous allergies and skin conditions such as scabies in adults, pets and children.
Get Rid of Mites with Terminix®
A Terminix® mite control expert is standing by to visit your home and offer professional assistance and advice on how to get rid of mites. Each of our technicians is highly trained in mite detection, elimination and prevention to help you greatly reduce your chances of allergies and annoying skin conditions. We employ a potent mix of the latest miticides, site cleaning, and mite control education to help you enjoy your home and get rid of mites that are causing you physical and emotional stress.
We also highly recommend our mattress encasements for all beds in the home. These devices seal your mattresses and help prevent dust mites from living and breeding in your resting space.
Read What Our Clients
Are Saying
SERVICE REQUEST?
Fill out the form below.
To learn more about our mite control methods to help you get rid of mites, call 1-800-BUGS-911 (800-284-7911) to schedule a free initial consultation today, or use our location finder to find your nearest office!
Proudly serving customers in Fayetteville, Elizabeth City, Wilmington, Raleigh, New Bern, Goldsboro, Cary and Durham, NC as well as Virginia Beach, Chesapeake, Newport News and Smithfield, VA.