SERVICE REQUEST?
Fill out the form below.
Find our nearest location
Termite Control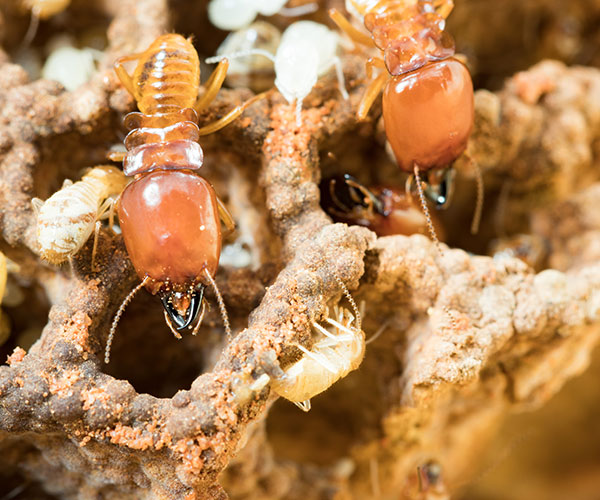 The Only Termite Exterminator You'll Ever Need
Make no mistake, no building or business is safe from termites. Regardless of your foundation type or surrounding ground cover, termites are highly skilled at finding ways into your commercial space through the smallest opening, and concealing themselves well beyond your view. By the time they're discovered, in many cases, the damage has already been done.
Fast, Effective Termite
Control from Terminix®
Terminix® has proven steps and systems to treat, protect, and defend against subterranean termites. Our process includes:
The Best Termite Treatment Guarantee in the Business
Terminix® Lifetime Protection promises that as long as you maintain your agreement, we will cover repairs, up to $25,000*, on any new termite damage for the lifetime of your plan. See your agreement terms for details.
*Limitations/restrictions apply.
Read What Our Clients
Are Saying
SERVICE REQUEST?
Fill out the form below.
See why 150,000 commercial customers nationwide trust the Terminix® team for all their commercial termite control needs. Contact us today at 800-BUGS-911 (800-284-7911) to schedule a free, no-obligation estimate and a customized commercial program for you!
Proudly serving customers in Fayetteville, Elizabeth City, Wilmington, Raleigh, New Bern, Goldsboro, Cary and Durham, NC as well as Virginia Beach, Chesapeake, Newport News and Smithfield, VA.