SERVICE REQUEST?
Fill out the form below.
Find our nearest location
Spider Control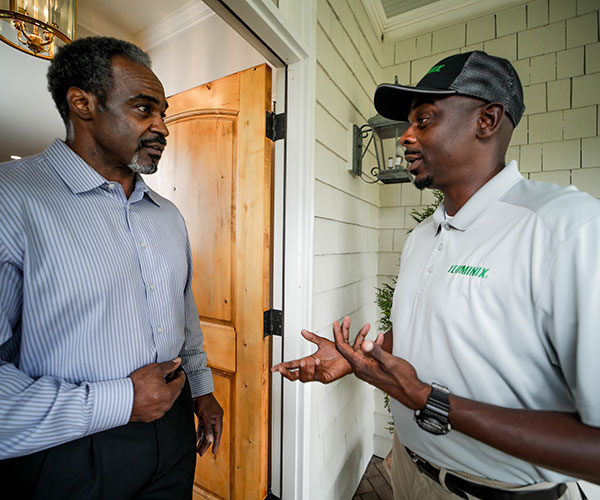 Terminix® Spider Control Means No More Cobwebs
While we respect spiders in their role as nature's natural exterminators, they can cause more than just a mess in your home, attic and garage. At least two breeds of spiders native from Eastern NC to Tidewater, VA are poisonous.
The brown recluse and the black widow are dangerous breeds of spiders that may be found around homes. Spider bites from them are highly venomous and can cause redness, nausea, irritation, swelling, and in some cases, death.
Older adults, children, and those with weakened immune systems are especially susceptible to spider bites and can have sometimes-fatal reactions when bitten.
The spider exterminator team at Terminix® will help you get rid of spiders in your home with our three-step method:
Read What Our Clients
Are Saying
SERVICE REQUEST?
Fill out the form below.
To learn more about our spider prevention and control methods, call 1-800-BUGS-911 (800-284-7911) to schedule a free initial consultation today, or use our location finder to find your nearest office!
Proudly serving customers in Fayetteville, Elizabeth City, Wilmington, Raleigh, New Bern, Goldsboro, Cary and Durham, NC as well as Virginia Beach, Chesapeake, Newport News and Smithfield, VA.