SERVICE REQUEST?
Fill out the form below.
Find our nearest location
Stinging Insect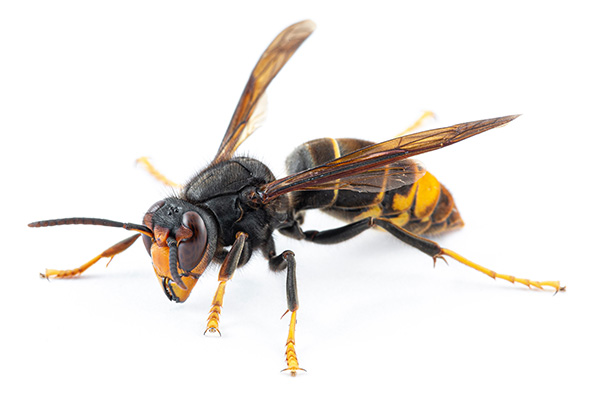 Stinging Insects Can be Destructive, Deadly
For many people from Eastern NC to Tidewater, VA , stinging insects are more than just a hazard; they can be a death sentence. Severe-to-fatal allergic reactions to everything from food items to insect bites is on the rise these days, and stinging insects such as bees, wasps, hornets and more are no exception.
Terminix® Can Assist with Wasps Nest Removal, Bees Nest Removal and More
Before you risk your own safety or that of your family members or neighbors, call the experts exterminators at Terminix®. We're highly trained in safe, effective ways of wasp hive removal, bees nest removal and other types of stinging insect elimination and control.
One call to us and we'll be at your home within 24 hours to assess your current threat from stinging insects in your outdoor or indoor space. We'll not only take care of any present nest safely and quickly, we'll destroy and treat any remnants or other conducive nesting areas to discourage future stinging insects.
Read What Our Clients
Are Saying
SERVICE REQUEST?
Fill out the form below.
Call Terminix® for Safe Removal of Stinging Insects and Their Nests
From one-time treatments to our popular quarterly pest service plans, see for yourself why thousands of customers all around Eastern NC to Tidewater, VA rely on Terminix® to help them get rid of stinging insects.
Call 1-800-BUGS-911 (800-284-7911) to schedule a free initial consultation today, or use our location finder to find your nearest office!
Proudly serving customers in Fayetteville, Elizabeth City, Wilmington, Raleigh, New Bern, Goldsboro, Cary and Durham, NC as well as Virginia Beach, Chesapeake, Newport News and Smithfield, VA.