SERVICE REQUEST?
Fill out the form below.
Find our nearest location
Bats
Bats make up one-fifth of all mammal species in the world, and in our area of the United States there are approximately 17 different species of native bats. Despite their sometimes-scary appearance, bats provide great benefit to the ecosystems that they inhabit. Bats disperse large amounts of seed and pollen which help in plant reproduction and forestry growth. In addition, they can have a major hand in controlling insect populations.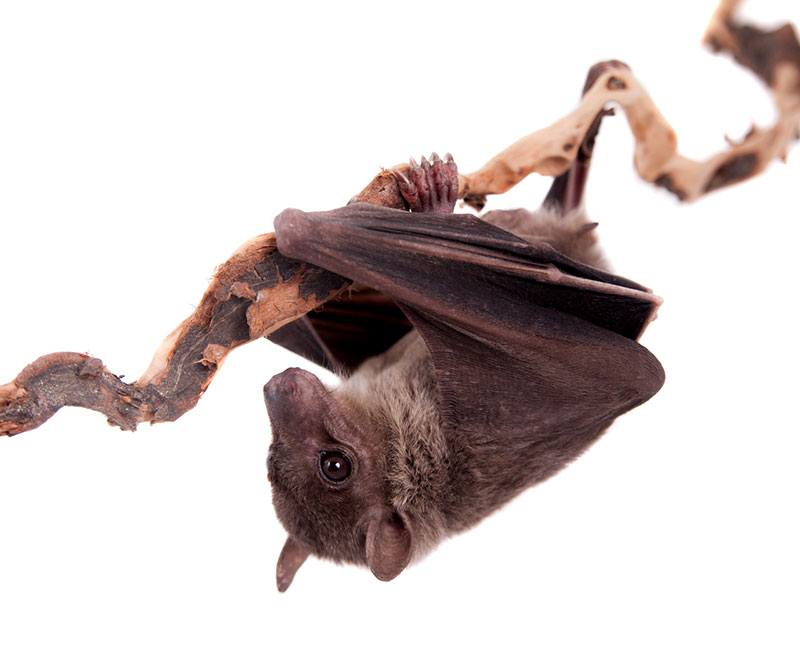 Terminix Bat Control and Removal
The most important step to getting rid of bats in a structure is to do a thorough inspection. Bats commonly inhabitat attics, but can also be found in chimneys, or even inside a home. A proper inspection will reveal potential entry points as well as any areas contaminated with guano or urine.
At Terminix we have a multi-tiered approach:
Read What Our Clients
Are Saying
SERVICE REQUEST?
Fill out the form below.
Call Terminix today at 1-800-BUGS-911 to schedule a free bat insepction.