SERVICE REQUEST?
Fill out the form below.
Find our nearest location
Flea Control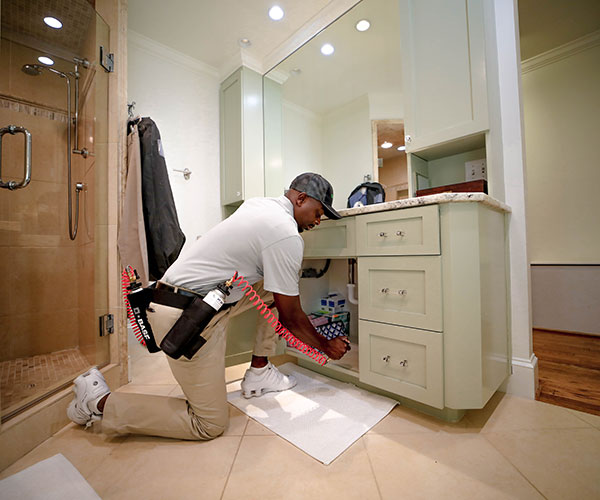 Home Flea Control and Flea Prevention from Terminix®
Fleas are more than just a nuisance to your pet; they can also be harmful to adults and children as well. Besides hosting dog tapeworm, which can also infest indoor cats, they also host rodent tapeworm, which can sometimes infest humans. They may also transmit plague and murine typhus.
The home flea control experts at Terminix® have been successfully treating flea infestations for more than 80 years. We're equipped with the latest in home flea control and flea prevention technology to help you reclaim your living space to relax and be worry-free.
The Only Flea Exterminator You'll Need
Our flea treatment is so powerful, it usually works in one application. Your personal Terminix® flea exterminator will not only treat your home for fleas, they will take proven flea prevention steps and provide tips to ensure they don't come back.
Just follow these easy pre-treatment steps for our powerful home flea control:
Read What Our Clients
Are Saying
SERVICE REQUEST?
Fill out the form below.
To learn more about our home flea treatment methods, call 1-800-BUGS-911 (800-284-7911) to schedule a free initial consultation today, or use our location finder to find your nearest office!
Proudly serving customers in Fayetteville, Elizabeth City, Wilmington, Raleigh, New Bern, Goldsboro, Cary and Durham, NC as well as Virginia Beach, Chesapeake, Newport News and Smithfield, VA.