SERVICE REQUEST?
Fill out the form below.
Find our nearest location
Cockroach Control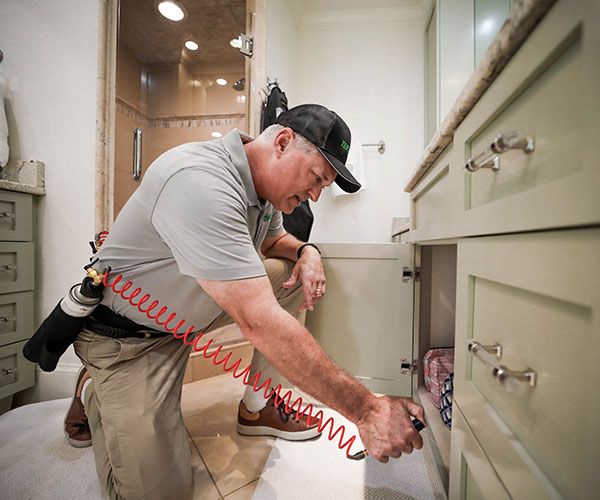 Terminix® Cockroach Control Will Help You Get Rid of Roaches Once and For All
If it's one pest that's more hated than any other, it's cockroaches. They may appear anywhere at any time, carrying filth and disease and leaving a wake of destruction and infection in their path.
Luckily, the professionals at Terminix® are armed and ready to kill cockroaches in your home whenever you need us. In over 80 years in business, we've learned the best methods to kill cockroaches and make sure they don't want to come back for more.
Our three-step cockroach control process ensures you'll never have to worry about cockroach control problems again. It includes:
Read What Our Clients
Are Saying
SERVICE REQUEST?
Fill out the form below.
To learn more about our cockroach control methods and to get rid of roaches in your space, call 1-800-BUGS-911 (800-284-7911) to schedule a free initial consultation today, or use our location finder to find your nearest office!
Proudly serving customers in Fayetteville, Elizabeth City, Wilmington, Raleigh, New Bern, Goldsboro, Cary and Durham, NC as well as Virginia Beach, Chesapeake, Newport News and Smithfield, VA.