SERVICE REQUEST?
Fill out the form below.
Find our nearest location
Sump Pumps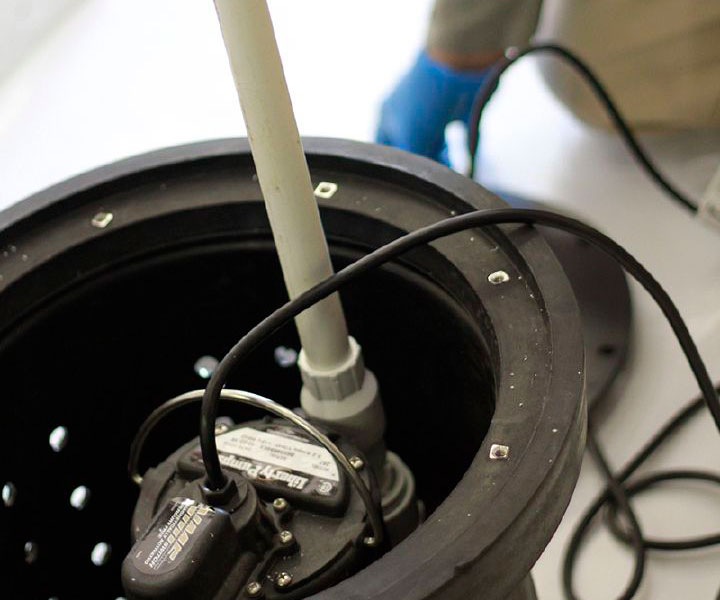 Sump Pump Installation from Terminix®
If you have excessive moisture accumulating in your basement or crawlspace, it may be time to consider one of our sump pump systems.
Sump pumps are used when low-level spaces in your home or commercial space regularly flood or harbor excess moisture due to elevated water tables or as a result of outside moisture collection systems that may drain inside.
Sump Pump Systems Get Rid of Moisture, Fast
Excessive moisture is not only a breeding ground for insects, it also can lead to wood-decaying fungus which can possibly damage the structure of your home.
That's why our sump pump systems are enjoyed by so many Terminix® customers. The process begins when we send a sump pump installation expert to your space to examine your situation and determine if one of our sump pumps would work for you.
If so, we'll schedule your sump pump installation right away, so you can rest easy knowing your moisture problems are going to be a thing of the past. Our sump pump installation includes all necessary wiring, placement and drain routing to a less-problematic area, such as a municipal storm drain in some approved locations.
Once our sump pump systems are set up, you'll hardly have to worry about them. Activation is automatic based on water levels, and we only carry the best brands to ensure you'll get years of maintenance-free service.
Read What Our Clients
Are Saying
SERVICE REQUEST?
Fill out the form below.
To learn more about our sump pump installation services, call 1-800-BUGS-911 (800-284-7911) to schedule a free initial consultation today, or use our location finder to find your nearest office!
Proudly serving customers in Fayetteville, Elizabeth City, Wilmington, Raleigh, New Bern, Goldsboro, Cary and Durham, NC as well as Virginia Beach, Chesapeake, Newport News and Smithfield, VA.