SERVICE REQUEST?
Fill out the form below.
Find our nearest location
Occasional Invaders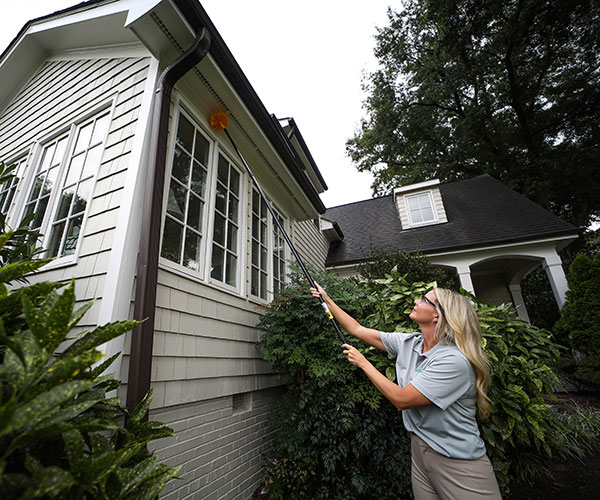 Stop Occasional Invaders with Terminix®
We love the changing seasons here in the Mid-Atlantic area, but one thing we don't love are the occasional invaders that come along with them.
You know the ones: the pests that invade our homes or offices for only a portion of their life cycle to cause problems, and then disappear when the weather changes. Included in this group are clover mites, springtails, psocids, earwigs, centipedes and millipedes, just to name a few.
Expert Occasional Invader Pest Control is a Call Away
In many instances these occasional invaders enter structures because of poorly fitting windows and doors or openings around plumbing and electrical lines. Or, they might be brought into structures by our normal routines such as bringing in potted plants during cold weather. The Terminix® occasional invader professional can identify the pest and, based on an understanding of its habits and biology, make control recommendations to exterminate it.
Read What Our Clients
Are Saying
SERVICE REQUEST?
Fill out the form below.
For more information on our occasional invader plans, and to see for yourself why thousands of customers all around Eastern NC thru Tidewater, VA rely on Terminix® for their regular and occasional invader pest control needs, call 1-800-BUGS-911 (800-284-7911) to schedule a free initial consultation today, or use our location finder to find your nearest office!
Proudly serving customers in Fayetteville, Elizabeth City, Wilmington, Raleigh, New Bern, Goldsboro, Cary and Durham, NC as well as Virginia Beach, Chesapeake, Newport News and Smithfield, VA.