SERVICE REQUEST?
Fill out the form below.
Find our nearest location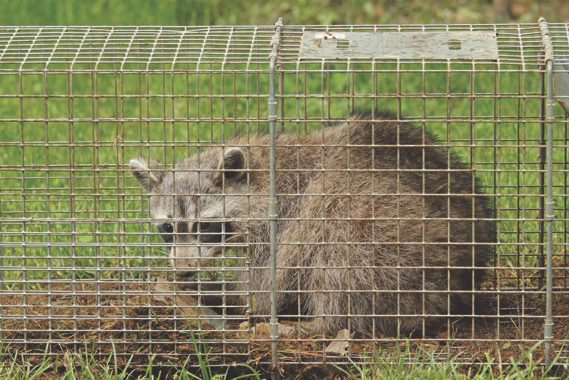 Wildlife Control
Homes and businesses alike make attractive habitats for a variety of pests, from rodents to wildlife. An infestation can damage both your property and your company's reputation. That's why you need preventative pest control that stays a step ahead: Wildlife Control from Terminix®.

WE'LL KICK WILDLIFE TO THE CURB
Terminix has the expertise and tools to protect your home or business against unwanted and unwelcome intruders like rodents, bats and other small wildlife. We assess each situation and customize a plan for you.
First, we'll perform a comprehensive inspection of your property. We identify the culprits and their points of entry and then create a customized action plan to get them out and keep them out. Then, we will install exclusion solutions to keep wildlife out for good.
HOW OUR WILDLIFE CONTROL WORKS:
CLOSE IT TIGHT
Once your property is wildlife-free, we'll install custom-built exclusion solutions to keep problem pests out for good. Tactical action includes the use of hardware cloth, caps, caging and more to:
Cover and protect vents.
Close gaps between wall soffits and roof surfaces.
Secure openings around loose pipes and other wall intrusions.
Protect exterior doors so rodents can't knaw at the corners.
Ensure tight weather-strippng and door seals.
And more.
Read What Our Clients
Are Saying
SERVICE REQUEST?
Fill out the form below.
To see for yourself why thousands of customers from Eastern NC to Tidewater, VA rely on Terminix® for their wildlife control needs, call 1-800-BUGS-911 (800-284-7911) to schedule a free initial consultation today, or use our location finder to find your nearest office!
Proudly serving customers in Fayetteville, Elizabeth City, Wilmington, Raleigh, New Bern, Goldsboro, Cary and Durham, NC as well as Virginia Beach, Chesapeake, Newport News and Smithfield, VA.
*Information for this web page is sourced by Terminix International. Terminix North Carolina is a locally owned franchise of Terminix International.