SERVICE REQUEST?
Fill out the form below.
Find our nearest location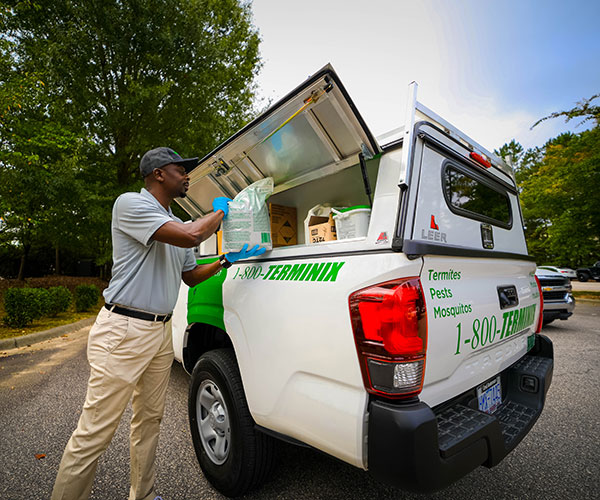 Terminix Exclusion Services
Terminix Exclusion Services are an integral part of our Pest Management Program. It provides the peace of mind that rodents and pests will be physically prevented from entering the interior space of your home. Additionally, by sealing interior gaps or holes that lead into wall/cabinetry voids, rodents will be prevented from utilizing them as living space. Sealing gaps and crevices will also prevent rodents and pests such as cockroaches, rats or mice from easily traveling from one area of your home to another without being seen. Exclusion services will aid in the full control and effectiveness of your rodent and pest control program.
Residential Exclusion Services offered:
Read What Our Clients
Are Saying
SERVICE REQUEST?
Fill out the form below.
Call a Terminix® Exclusion Expert Today
To learn more about our rodent control and exclusion methods to help you get rid of rodents, call 1-800-BUGS-911 (800-284-7911) to schedule a free initial consultation today, or use our location finder to find your nearest office!