SERVICE REQUEST?
Fill out the form below.
Find our nearest location
Rodent Control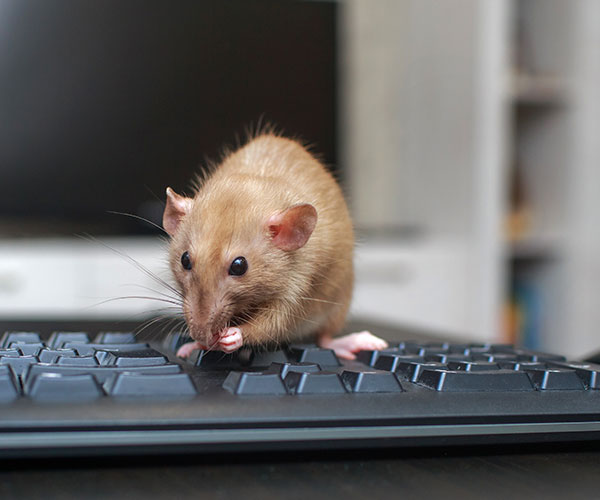 Rodent Pest Control
For many, seeing rodents or indications of their presence, represent the ultimate sign of a failed commercial pest control plan, and rightly so. Rodents not only destroy your property through chewing, nesting, and hoarding, they also transmit disease and are the fastest way for massive fines and shutdowns from state regulators.
Terminix® Rodent Control
Stops Rodents in Their Tracks
Terminix® utilizes a three-step rodent control process that protects you and your employees by stopping rodents before they destroy your business from the inside out:
Trash elimination
Updating broken or gaping trash bins or receptacles
Increasing trash removal frequency
Eliminating rodent-friendly tall weeds and grass near your structure
Covering all vents with a tight-fitting hardware cloth
Stopping entry points by securing gaps around loose pipes and other wall intrusions
Discouraging chewing by adding metal kick plates to exterior doors
Updating all weather stripping to door bottoms and sides
Read What Our Clients
Are Saying
SERVICE REQUEST?
Fill out the form below.
See why 150,000 commercial customers nationwide trust the Terminix® team for all their commercial rodent control needs. Contact us today at 800-BUGS-911 (800-284-7911) to schedule a free, no-obligation estimate and a customized commercial program that will eliminate rodents in your commercial space!
Proudly serving customers in Fayetteville, Elizabeth City, Wilmington, Raleigh, New Bern, Goldsboro, Cary and Durham, NC as well as Virginia Beach, Chesapeake, Newport News and Smithfield, VA.