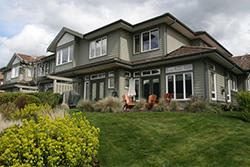 Bed bug infestations are difficult enough to treat in a single-family home, much less when the contamination is spread out over a multi-family housing complex. Luckily for you, Terminix® exterminators are commercial bed bug control experts with several years experience treating even the most advanced Chesapeake, VA multi-family bed bug infestations.
While there is no easy solution for eliminating bed bugs, we can help you effectively manage your Chesapeake multi-unit bed bug problem with our commercial bed bug control. Contact us today to arrange a free, no-obligation consultation for our bed bug detection and treatment options.
Property Managers: What You Should Know About Treating Bed Bug Infestations in Multi-Unit Complexes
Are your tenants complaining about red, itchy bites on their skin? Bed bugs are most likely to blame…
Protect your tenants' health and your reputation as a property management community with our fast and reliable Chesapeake, VA multi-family bed bug control. After conducting a thorough inspection of your property, we will recommend one or more of the below Chesapeake multi-family bed bug treatment options:
Get Rid of Chesapeake, VA Multi-Family Bed Bugs – Call Terminix®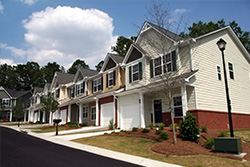 If your multi-family complex is infested with bed bugs, it is essential you act fast before it causes irreparable damage to your property's reputation. At Terminix®, we are dedicated to providing you the latest and most advanced bed bug treatments to ensure your bed bug infestation doesn't affect the overall health and cleanliness of your institution.
Contact us today at 1-800-BUGS-911 (800-284-7911) to schedule a free, no-obligation consultation for our Chesapeake, VA multi-family bed bug remediation! You can also fill out the contact form at the top right of the page to request information online.
In addition to multi-family complexes, Terminix® offers commercial pest control for Chesapeake, VA hotel bed bug, apartment bed bug and condo bed bug infestations.