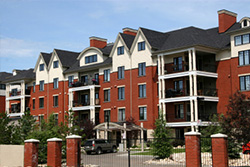 Are your tenants complaining of itchy, red bumps on their skin? If so, your apartment building could be harboring a serious bed bug infestation…
To get the relief you need from Durham, NC apartment bed bugs, contact Terminix® today. Our Durham exterminators are skilled in the art of commercial bed bug control and have several years experience detecting and treating apartment bed bug infestations across the Research Triangle.
Get Help Detecting, Treating Durham Apartment Bed Bugs

Bed bugs are no laughing matter. In addition to being itchy, bed bug bites can cause some people to break out into painful and unsightly rashes. To help reduce the likelihood of bed bugs and bed bug bites, we offer our customers a wide range of Durham, NC apartment bed bug detection and treatment options, including:
K-9 Bed Bug Detection
Portable Heat Chamber Treatment
Mattress Encasement
Call Terminix for Fast & Effective Durham Apartment Bed Bug Control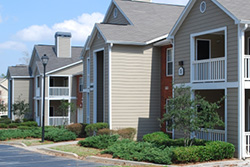 If bed bugs have infested your apartment building, take action now before they cause irreparable damage to your property's reputation. At Terminix®, we act fast to eliminate your infestation before it damages the health and overall cleanliness of your commercial property.
Contact us today at 1-800-BUGS-911 (800-284-7911) to schedule a free, no-obligation consultation for our Durham, NC apartment bed bug remediation! You can also fill out the contact form at the top right of the page to request information online.
In addition to apartment complexes, Terminix® offers commercial pest control for Durham, NC hotel bed bug, multi-family bed bug and condo bed bug infestations.