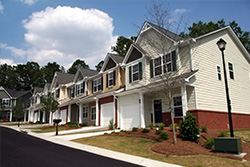 Are you worried that your multi-family housing complex could be infested with bed bugs? At Terminix®, we can verify the presence of bed bugs with our fast and accurate Durham, NC multi-family bed bug inspection services.
With our timely response and innovative detection methods, you can feel confident that your Durham multi-family bed bug problem is being managed by seasoned pest control experts. To learn more about our commercial bed bug control, call today to arrange a free, no-obligation consultation.
What Works for Controlling Multi-Unit Bed Bugs?

Bed bugs have become a major problem in multi-family housing communities in recent years. Luckily, Terminix® is here to provide you efficient and lasting bed bug control. Our RTP pest management experts are skilled in the art of detecting and treating bed bug infestations to provide you long-term protection from bed bugs — and their bites!
Our Durham, NC multi-family bed bug treatment options include:
Portable Heat Chamber Treatment
Get Lasting Relief from Multi-Family Bed Bugs with Terminix®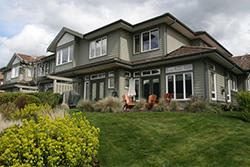 If bed bugs have infested your multi-family complex, it is crucial you take action now before the infestation grows out of control. At Terminix®, we work fast to eliminate your most advanced bed bug infestation before it does irreparable damage to your property's reputation.
Contact us today at 1-800-BUGS-911 (800-284-7911) to schedule a free, no-obligation consultation for our Durham, NC multi-family bed bug remediation! You can also fill out the contact form at the top right of the page to request information online.
In addition to multi-family complexes, Terminix® offers commercial pest control for Durham, NC hotel bed bug, apartment bed bug and condo bed bug infestations.