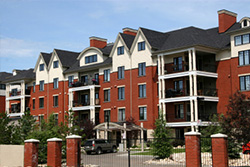 Bed bug infestations can be a nightmare for apartment managers and tenants alike. Let Terminix® relieve you of bed bugs — and bed bug bites — with our fast and effective Holly Springs and Cary, NC apartment bed bug treatments.

Our pest control experts are skilled in the art of commercial bed bug control and have several years experience detecting and treating apartment bed bug infestations across the Research Triangle Park. Call today to learn how we can offer you lasting protection from your most advanced Holly Springs/Cary, NC apartment bed bug infestation.
Detect & Treat Holly Springs/Cary Apartment Bed Bug Infestations
Bed bugs aren't just the makings of childhood fables. They are potentially harmful insects that feed on the blood of humans and other warm-blooded hosts. To help reduce the likelihood of bed bugs and bed bug bites, Terminix® offers our RTP customers a wide range of Holly Springs and Cary, NC apartment bed bug detection and treatment options, including:
Want Fast & Effective RTP Apartment Bed Bug Control? Call Terminix®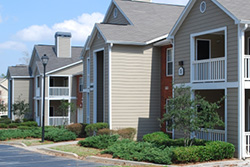 If bed bugs are infesting your apartment building, take action now before the problem spreads out of control. Terminix® pest control experts work fast to eliminate your most advanced RTP bed bug infestation before it takes its toll on the overall health and cleanliness of your commercial property.
Contact us today at 1-800-BUGS-911 (800-284-7911) to schedule a free, no-obligation consultation for our Holly Springs/Cary, NC apartment bed bug remediation! You can also fill out the contact form at the top right of the page to request information online.
In addition to apartment complexes, Terminix® offers commercial pest control for Holly Springs and Cary, NC hotel bed bug, multi-family bed bug and condo bed bug infestations.