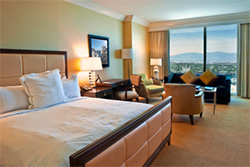 The hotel bed bug epidemic has grown to such enormous proportions that there is actually a bed bug registry that lists the top highly-infested hotels. At Terminix®, we can help you rid your Holly Springs or Cary, NC hotel of bed bugs (and keep your reputation intact) with our fast and efficient Research Triangle commercial bed bug treatments.
Regardless of how advanced your infestation is, our Holly Springs and Cary pest control specialists are guaranteed to have a commercial bed bug plan to suit your needs and budget. Just give us a call and our bed bug detection team will be at your door as soon as possible to provide you the latest and most advanced Holly Springs and Cary hotel bed bug treatments in the industry.
Fast, Lasting Commercial Bed Bug Control by Terminix®
Don't settle on inferior bed bug control services. At Terminix®, our Holly Springs and Cary exterminators are bed bug specialists with several years experience alleviating the bed bug problems of hotels and motels across the NC Research Triangle.
As soon as we receive your call, our RTP bed bug detection team is dispatched to your property to conduct a comprehensive inspection of your hotel or motel. Based on our findings, we will suggest one or more of the following proven Holly Springs/Cary, NC hotel/motel bed bug treatments:
Control Your Holly Springs, Cary Hotel/Motel Bed Bug Infestation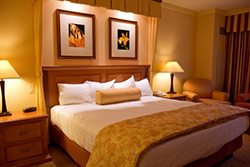 If bed bugs have infested your RTP hotel or motel, it's crucial you take action now before the infestation causes irreversible damage to your property's reputation. At Terminix®, we act fast to eliminate your infestation before it takes hold of the overall health and cleanliness of your institution.
Contact us today at 1-800-BUGS-911 (800-284-7911) to schedule a free, no-obligation consultation for our Holly Springs/Cary, NC hotel bed bug remediation! You can also fill out the contact form at the top right of the page to request information online.
In addition to hotels and motels, Terminix® offers pest control for Holly Springs and Cary, NC multi-family bed bug, apartment bed bug and condo bed bug infestations.