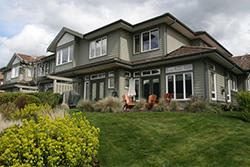 Are tenants of your multi-family housing community complaining about red, itchy bites on their arms or legs? If so, your property may be the victim of a possible Holly Springs or Cary, NC multi-family bed bug infestation.
At Terminix®, we can verify the presence of bed bugs with our fast and accurate commercial bed bug control services. Now, thanks to our timely response and innovative detection methods, you can stop bed bugs in their tracks and regain control of your NC Research Triangle multi-unit complex. But don't take our word for it — contact us today to arrange a free, no-obligation consultation.
Discover the Key for Controlling Multi-Unit Bed Bugs: Terminix®
Bed bugs have become a serious issue in multi-family housing complexes across the RTP over the last few years. Luckily, Terminix® is here to offer you long-term protection from bed bugs — and their bites!
Our Holly Springs and Cary, NC commercial pest control technicians are skilled in the art of detecting and treating bed bug infestations. After conducting a thorough inspection of your property, we will recommend one or more of the following RTP multi-family bed bug treatment options:
Get Lasting Relief from RTP Multi-Family Bed Bugs & Bed Bug Bites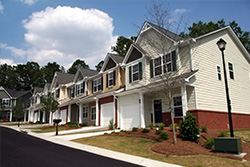 Don't put your property's reputation in jeopardy. At Terminix®, we move fast to eliminate your most advanced bed bug infestation before it has time to take its toll on the overall health and cleanliness of your institution.
Contact us today at 1-800-BUGS-911 (800-284-7911) to schedule a free, no-obligation consultation for our Holly Springs/Cary, NC multi-family bed bug remediation! You can also fill out the contact form at the top right of the page to request information online.
In addition to multi-family complexes, Terminix® offers commercial pest control for Holly Springs or Cary, NC hotel bed bug, apartment bed bug and condo bed bug infestations.