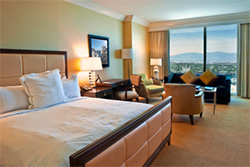 Did you know that there is a bed bug registry that allows prospective guests to search highly-infested hotels? It's true. Luckily, Terminix® can provide you a wide range of commercial bed bug treatments to stop a Newport News, VA hotel bed bug infestation in its tracks!
No matter the size of your infestation, our pest control experts are sure to have a bed bug detection and treatment option to suit your needs and budget. But don't take our word for it — contact us today to arrange a free, no-obligation consultation.
Terminix®: Commercial Bed Bug Control Virginia Trusts
Are you tired of settling on subpar bed bug control? At Terminix®, our exterminators are bed bug specialists with several years experience alleviating the bed bug control problems of hotels and motels across Virginia.
As soon as we receive your call, we will dispatch our bed bug detection team to your property to conduct a thorough inspection of your hotel/motel. Based on our findings, we will suggest one or more of the following proven Newport News, VA bed bug treatments:
Don't Wait — Get Rid of Newport News Hotel/Motel Bed Bugs Today!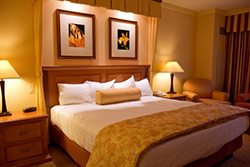 There is no time like the present to get rid of bed bugs and pesky bed bug bites. If bed bugs have infested your Newport News hotel or motel, take action now. Terminix® exterminators will move fast to eliminate even your most advanced bed bug infestation before it takes its toll on the overall health and cleanliness of your institution.
Contact us today at 1-800-BUGS-911 (800-284-7911) to schedule a free, no-obligation consultation for our Newport News, VA hotel bed bug remediation! You can also fill out the contact form at the top right of the page to request information online.
In addition to hotels and motels, Terminix® offers pest control for Newport News, VA multi-family bed bug, apartment bed bug and condo bed bug infestations.