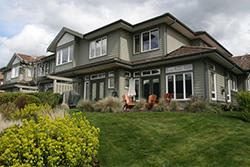 Are your tenants constantly complaining of red, itchy bites on their skin? You could be the victim of a bed bug control problem…
Terminix® exterminators can verify and treat any existing bed bug infestations with our proven Newport News, VA multi-family bed bug control services. Thanks to our timely response and innovative detection and treatment methods, you can feel confident that your Newport News multi-family bed bug problem is being managed by seasoned commercial bed bug control experts.
What's Working for Multi-Unit Bed Bugs Infestations?
Not just an issue for single-family dwellings, bed bugs have also become a major problem for several types of temporary and full-time housing communities, including hotels, apartments, condos and multi-unit complexes.
Luckily, Terminix® is here to provide you fast and lasting bed bug control. Our pest management experts are skilled in the art of detecting and treating bed bug infestations and can provide you a wide range of Newport News, VA multi-family bed bug treatment options, including:
Get Lasting Relief from Multi-Family Bed Bugs – Call Terminix®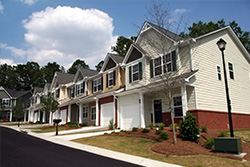 Have bed bugs infested your multi-family complex? Take action now before it's too late. Terminix® exterminators will move fast to eliminate your most advanced bed bug infestation before it has time to take a toll on the overall health and cleanliness of your institution.
Contact us today at 1-800-BUGS-911 (800-284-7911) to schedule a free, no-obligation consultation for our Newport New, VA multi-family bed bug remediation! You can also fill out the contact form at the top right of the page to request information online.
In addition to multi-family complexes, Terminix®offers commercial pest control for Newport News, VA hotel bed bug, apartment bed bug and condo bed bug infestations.