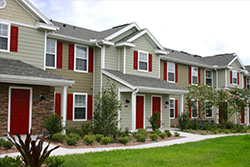 Are you concerned your condo building could be infested with bed bugs? Terminix® can verify the presence of bed bugs in your facility through our fast and efficient Norfolk, VA condo bed bug detection services.
In addition to detection, we offer our Norfolk clients a wide range of condo bed bug treatment options. To learn more about our commercial bed bug control, contact us today to arrange a free, no-obligation consultation.
VA Condo Bed Bug Infestation? Get the Best; Go With Terminix®
Don't settle on subpar bed bug control services. In choosing Terminix®, you are guaranteed a level of service that is simply unheard of in today's hustle and bustle environment. In addition to our detection services, we can recommend to you the most advanced commercial pest control treatments to completely eradicate your Norfolk, VA condo bed bug problem:
Don't Wait – Get Rid of Norfolk Bed Bugs Today!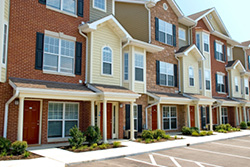 If bed bugs have infested your condo building, it is essential you take action now before they cause permanent damage to your property's reputation. At Terminix®, our Norfolk bed bug control experts act fast to stop even the most advanced bed bug infestation in its tracks!
Contact us today at 1-800-BUGS-911 (800-284-7911) to schedule a free, no-obligation consultation for our Norfolk, VA condo bed bug remediation services! You can also fill out the contact form at the top right of the page to request information online.
In addition to condo buildings, Terminix® offers commercial pest control for Norfolk, VA hotel bed bug, multi-family bed bug and apartment bed bug infestations.