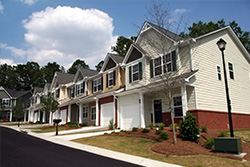 Are red, itchy bed bug bites plaguing your tenants? At Terminix®, we specialize in commercial bed bug control. No matter how advanced your infestation is, our exterminators are guaranteed to have the Norfolk, VA bed bug detection and treatment services to fit your needs and budget.
To learn more about our timely response and proven detection methods, contact us today to arrange a free, no-obligation consultation!
The Key to Controlling Multi-Unit Bed Bugs? Terminix®
Bed bugs aren't just a problem in single-family residences. They also affect several types of temporary and full-time housing developments across Virginia, including hotels, apartments, condos and multi-family complexes.
Luckily, Terminix® is here to offer you long-term protection from bed bugs and bed bug bites. Our commercial pest control technicians are skilled in the art of detecting and treating bed bug infestations and offer a wide range of Norfolk, VA multi-unit bed bug treatments, including:
Get Lasting Relief from Norfolk Multi-Family Bed Bugs & Bed Bug Bites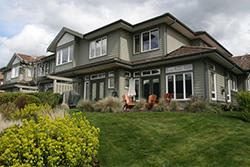 Don't put your property's reputation in jeopardy. At Terminix®, we move fast to eliminate bed bug infestations before they have time to take their toll on the overall health and cleanliness of your institution.
Contact us today at 1-800-BUGS-911 (800-284-7911) to schedule a free, no-obligation consultation for our Norfolk, VA multi-family bed bug remediation! You can also fill out the contact form at the top right of the page to request information online.
In addition to multi-family complexes, Terminix® offers commercial pest control for Norfolk, VA hotel bed bug, apartment bed bug and condo bed bug infestations.