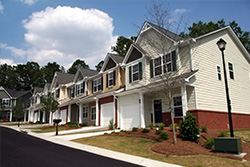 Over the years, bed bugs have become immune to over-the-counter pesticides and insecticides. For that reason, self-treating bed bug infestations is no longer an option. Luckily for you, Terminix® offers a wide range of innovative pest control products and techniques to effectively rid you of your Portsmouth, VA multi-family bed bugs.
With our timely response and proven commercial bed bug control, you can feel confident knowing that your Portsmouth bed bug infestation is being managed by experienced pest management experts. We have several years experience alleviating the bed bug control issues of multi-family housing properties across Virginia. Contact us today to learn more about our proven Portsmouth multi-family bed bug control.
Discover The Key for Controlling Multi-Unit Bed Bugs – Terminix®
Don't settle on subpar pest control. Our Virginia commercial pest control technicians are guaranteed to alleviate even your most advanced infestation through our esteemed bed bug detection and treatment options.
After conducting a thorough inspection of your property, we will recommend one or more of the following Portsmouth, VA multi-family bed bug control services:
Get Rid of Portsmouth Multi-Family Bed Bugs & Bed Bug Bites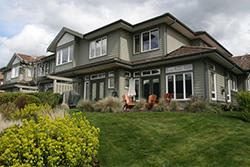 Are your tenants constantly complaining of itchy, red bites on their skin? At Terminix®, our Portsmouth commercial pest control experts will act fast to eliminate your bed bug infestation before it causes irreparable damage to your multi-family housing community's reputation.
Contact us today at 1-800-BUGS-911 (800-284-7911) to schedule a free, no-obligation consultation for our Portsmouth, VA multi-family bed bug remediation! You can also fill out the contact form at the top right of the page to request information online.
In addition to multi-family complexes, Terminix® offers commercial pest control for Portsmouth, VA hotel bed bug, apartment bed bug and condo bed bug infestations.