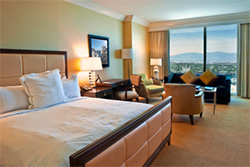 Over the past few years, several news reports have surfaced focusing on the discovery of bed bug infestations in upscale hotels. So how do you know whether your Raleigh, NC hotel is adequately protected from the lingering effects of poor bed bug control?
At Terminix®, our bed bug exterminators can provide commercial bed bug control to help you get rid of bed bugs and prevent bed bug bites in your NC Triangle hotel or motel – regardless of how advanced your pest control problem may be. Contact us today to learn more about our Raleigh hotel bed bug remediation.
Fast & Efficient NC Triangle Commercial Bed Bug Control
Struggling with an out-of-control pest problem? Bed bugs can easily affix themselves onto the clothing or suitcases of infested guests, making NC Triangle hotels and other temporary dwellings extremely susceptible to bed bug infestations.
In addition, it is virtually impossible to get rid of bed bugs without the help of a trained pest control expert. Luckily, Terminix® is here to offer you and your hotel guests peace of mind through our Raleigh, NC bed bug control options:
Call Terminix & Get Rid of Your Raleigh Hotel/Motel Bed Bugs Today!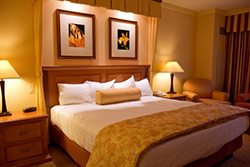 If bed bugs have infested your commercial property, it's best to take action now before the infestation gets any worse. At Terminix®, we move fast to eliminate your most advanced bed bug infestation before it takes its toll on the overall health and reputation of your institution.
Contact us today at 1-800-BUGS-911 (800-284-7911) to schedule a free, no-obligation consultation for our Raleigh, NC hotel bed bug remediation! You can also fill out the contact form at the top right of the page to request information online.
In addition to hotels and motels, Terminix® offers pest control for Raleigh, NC multi-family bed bugs, apartment bed bugs and condo bed bugs.