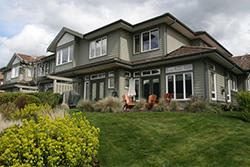 There is no easy solution for eliminating bed bugs – and treating bed bug infestations in multi-family housing complexes can be even more taxing a task. At Terminix®, our exterminators are commercial bed bug control experts with several years experience treating the most advanced and widespread Raleigh, NC multi-family bed bug infestations.
What's Working for Bed Bug Control in Multi-Unit Complexes?
Is your NC Triangle multi-unit complex infested with bed bugs? Bed bugs have become a major problem in multi-family housing communities in recent years. Far worse than the infestation (and pesky bed bug bites) is the damage it can inflict on your reputation as a property management community.
Thankfully, you have a team of seasoned pest management experts to rely on for fast and immediate bed bug control. Just one call is all it takes and our commercial bed bug detection team will be at your door to conduct a thorough inspection of your multi-family housing building. From there, we'll recommend one or a few of the following Raleigh, NC multi-unit bed bug treatment options:
Treat Your Raleigh, NC Multi-Family Bed Bug Infestation Today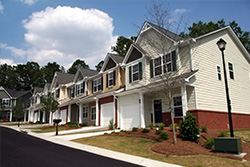 If bed bugs have infested your multi-family complex, take action now before they cause irreparable damage to your property's reputation. At Terminix®, we move fast to eliminate your most advanced bed bug infestation before it takes its toll on the overall health and cleanliness of your institution.
Contact us today at 1-800-BUGS-911 (800-284-7911) to schedule a free, no-obligation consultation for our Raleigh, NC multi-family bed bug remediation! You can also fill out the contact form at the top right of the page to request information online.
In addition to multi-family complexes, Terminix®offers commercial pest control for Raleigh, NC hotel bed bug, apartment bed bug and condo bed bug infestations.