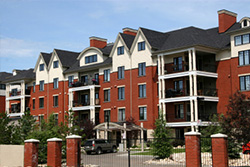 Much more than a child's fable, bed bugs are capable of causing extreme allergic reactions in their human hosts. To protect your tenants from the potentially dangerous effects of poor bed bug control, Terminix® offers a wide range of Smithfield, VA apartment bed bug treatments.
In addition to our detection efforts, our Smithfield exterminators can provide you lasting protection from bed bugs and bed bug bites with our fast and effective commercial bed bug treatments. One call is all it takes to have our dedicated pest control at your door – ready to rid you of your apartment bed bug infestation.
Terminix®: Fast, Effective Relief From Smithfield Apartment Bed Bugs
Don't settle on inferior bed bug control services. Terminix® starts with an intensive inspection of your apartment building. From there, we will recommend one or a few of the following Smithfield, VA apartment bed bug detection and treatment options:
There is no easy fix to bed bug infestations. However, our methods are proven to be the most effective in relieving renters and property management professionals alike of apartment bed bug infestations.
Free Yourself of Smithfield, VA Apartment Bed Bugs – Call Terminix®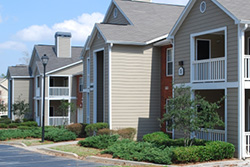 When you're ready to take control of your Smithfield apartment bed bug problem, call Terminix®. Our exterminators will work fast to eliminate your most advanced bed bug infestation before it takes its toll on the overall health and cleanliness of your commercial property.
Contact us today at 1-800-BUGS-911 (800-284-7911) to schedule a free, no-obligation consultation for our Smithfield, VA apartment bed bug remediation! You can also fill out the contact form at the top right of the page to request information online.
In addition to apartment complexes, Terminix® offers commercial pest control for Smithfield, VA hotel bed bug, multi-family bed bug and condo bed bug infestations.