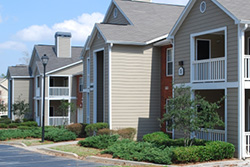 Bed bugs are a nightmare for apartment managers and tenants alike. Let Terminix® get rid of bed bugs and their bites with our Virginia Beach, VA apartment bed bug treatments.

With several years experience detecting and treating apartment bed bug infestations across Virginia, you can feel confident in our pest control experts' ability to provide you lasting relief from the most advanced Virginia Beach pest problems. Contact us today to learn more about our commercial bed bug control.
Terminix®: Lasting Relief from Apartment Bed Bug Infestations
Bed bugs aren't just a nuisance — they can also pose a threat to your health and the health of your tenants. To help ensure you and your tenants are protected from the potentially harmful effects of bed bug bites, Terminix® offers a wide range of commercial bed bug detection and treatment options, including:
Get the Effective Virginia Beach Apartment Bed Bug Control You Deserve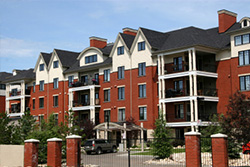 Don't settle on subpar commercial bed bug services. Terminix® pest control specialists are expertly trained in the latest and most advanced commercial pest control methods to eliminate even your most widespread Virginia Beach bed bug infestation before it takes its toll on the overall health and cleanliness of your commercial property.
Contact us today at 1-800-BUGS-911 (800-284-7911) to schedule a free, no-obligation consultation for our Virginia Beach, VA apartment bed bug remediation! You can also fill out the contact form at the top right of the page to request information online.
In addition to apartment complexes, Terminix® offers commercial pest control for Virginia Beach, VA hotel bed bug, multi-family bed bug and condo bed bug infestations.