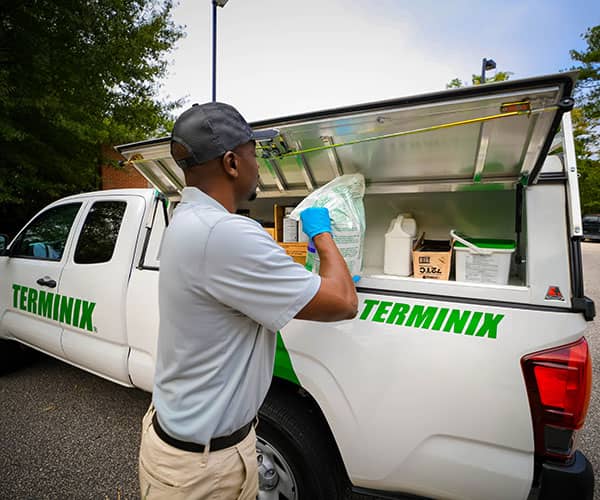 Central NC Pest Control Services
Our Central NC service office offers the best of both worlds for residential and commercial Terminix® clients who reside there: it enjoys a rich history within the state of North Carolina, but also keeps an eye toward the future.
We here at Terminix can relate. We were founded nearly 80 years and three generations ago to do one thing and do it well—provide outstanding extermination services while making the customer's happiness and bottom line our top priority.
The Central NC Exterminator That Grows With You
With our feet firmly planted in our past, we also embrace the industry's future. Our 600 associates undergo continual training and process improvements to ensure that each client gets the latest pest elimination and protection services. And we back it all up with our famous Terminix® Ultra Protection guarantee!
Choose from a Wide Variety of Pest Control Services
We offer Central NC customers the best available service and prevention against:
Custom Pest Control Plans for Central NC
If you'd like a pest control plan specific to your home or office, our technicians are ready to perform a detailed walk-through on your commercial or residential space and meet your needs—and your budget.
Read What Our Clients
Are Saying
SERVICE REQUEST?
Fill out the form below.
To see for yourself why our customers in Central NC rely on Terminix® for their pest control needs, call 1-800-BUGS-911 (800-284-7911) today to schedule a free initial consultation!