Terminix® Moisture Control Protects Your Newport News, VA Home from Damage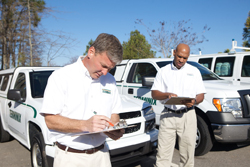 Imagine what would happen if someone dumped 19 gallons of water in your Newport News, VA living room every day. That's what may be happening right now without your knowledge.
How? Studies have shown that the exposed ground under the typical Newport News, VA home gives off that much water vapor every day! It rises silently and permeates the structure of the home, traveling through wood, brick, insulation and even concrete slabs, making moisture control a serious concern for nearly all homeowners.
In addition to causing structural damage, it mildews carpets, furnishings and clothes, increases heat loss and creates mildewy, sour odors in the crawl space itself. An added problem: the excess moisture also serves as a prime breeding ground for termites, roaches, and other destructive insects.
Newport News, VA Moisture Control the Terminix® Way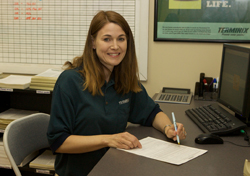 Unfortunately, the better built your home, the greater the danger. Tighter joints and more efficient insulation hold in moisture and increase condensation. And the better built and more modern a home, the more likely you are not to see the results until it's too late.
If you want to prevent moisture problems and reduce the chance of insect infestations in your Newport News, VA home, call the moisture control specialists at Terminix®. We're the leader in implementing moisture control measures in crawl spaces and other environments from Eastern NC to Tidewater, VA.
Terminix® Crawl Space Moisture Control System
At Terminix, our crawl space moisture control system helps you prevent excessive moisture and significant structural damage in your Newport News crawl space. It involves flood alert notification, as well as our:
Terminix® can supply the right moisture control solution for you. To learn more about our moisture control services for Newport News, VA, call 1-800-BUGS-911 (800-284-7911) today to schedule a free initial consultation!