The Greenville, NC Moisture Control Experts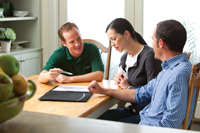 Many North Carolina homeowners are unaware that the soil beneath their Greenville home could be releasing as much as 19 gallons of water a day. Eventually, this moisture could cause extensive water damage that homeowners may not even notice until it turns into a serious issue.
If that weren't enough, too much moisture in a home can also ruin belongings and draw in pests like termites, cockroaches and other infestations. Concerned that your home could have an excess of moisture? Call the Greenville, NC professional moisture control company that gets results: Terminix®.
Excess Moisture Management by Terminix®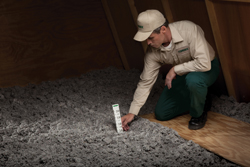 Modern building standards call for tighter joints. This is a great thing in terms of quality construction work, but it also can cause moisture to build up. Home insulation also traps moisture and increases condensation…
For old and new homes alike, Greenville homeowners are recommended to have their residences inspected to ensure there are no moisture problems present. Call Terminix® today, and we can help you get your Greenville, NC home's moisture under control — so you won't have to deal with insect infestations and moisture damage later.
Terminix® Five-Part Crawl Space Moisture Control System
For more than 80 years, our Greenville, NC moisture control specialists have worked to save our clients money by preventing moisture damage and the related repair costs. Our Terminix® Crawl Space Moisture Control System works in five ways to protect your home from the lingering effects of poor moisture management, including:
To learn more about moisture control services for Greenville, NC, call 1-800-BUGS-911 (800-284-7911) today to schedule a free initial consultation!