Backyard Mosquito Control? Greenville, NC Thinks Terminix®!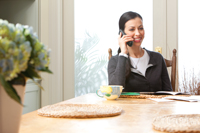 Between the buzzing and bites, mosquitoes can ruin even the loveliest of summer days.
The warm, humid North Carolina climate means that mosquitoes hang around in greater number and for much longer. If you're ready to get rid of mosquitoes, you need the help of Greenville, NC mosquito control experts: Terminix®.
Eliminate and Prevent Mosquitoes the Terminix® Way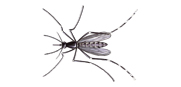 Getting rid of mosquitoes is a process that will require more than a single pest control treatment. For mosquito control that lasts, Terminix® offers a backyard mosquito extermination program that includes everything from customer education to the most up-to-date elimination and prevention methods.
Our Greenville, NC mosquito prevention and elimination process includes:
Inspection: We assess your property and find problem areas that may be the source of your mosquito problem. We help you find a solution and advise you on how to avoid a mosquito infestation in the future.
Treatment: You can enjoy the outdoors in a comfortable, mosquito-free environment once more! Mosquitoes don't stand a chance when they're up against our powerful backyard mosquito control treatments.
Prevention: We back every mosquito control treatment with our 100% ultimate protection guarantee!
Let us show you why our thousands of Greenville, NC clients trust Terminix® to keep their properties free of mosquitoes. Call 1-800-BUGS-911 (800-284-7911) today to schedule a free initial consultation!