Get Rid of Ants on Your Morehead City, NC Property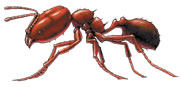 Have a trail of ants entering your home or business? Terminix® can help with our Morehead City, NC ant extermination! We can get rid of ants for good, providing custom solutions that include everything from one-time ant treatments to long-term ant prevention. Our ant exterminators offer expert solutions for both residential and commercial clients.
Morehead City, NC Trusts Terminix® for Ant Control
For more than 80 years, Terminix® has been trusted throughout North Carolina for expert pest control and ant extermination. We put our decades of knowledge and expertise to work with our Morehead City ant control services.
Each member of our Morehead City pest control team is equipped with the latest and greatest in ant control products and technology. Call us, and a Terminix® ant exterminator will be at your home or business within 24 hours. They will inspect the property for ants, then apply ant treatments to quickly get rid of ants and prevent their return.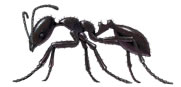 Terminix® will do more than simply exterminate ants inside the structure. We follow ants to their source, wiping out the ant queen and colony to ensure that your property stays free of ants. And with our 100% ultimate protection guarantee, you can have peace of mind knowing we always stand behind our ant extermination services.
To learn more about our professional ant treatments and to get rid of ants on your Morehead City property, call 1-800-BUGS-911 (800-284-2911) today to schedule a free initial consultation!