Trust Terminix® for Morehead City, NC Bed Bug Control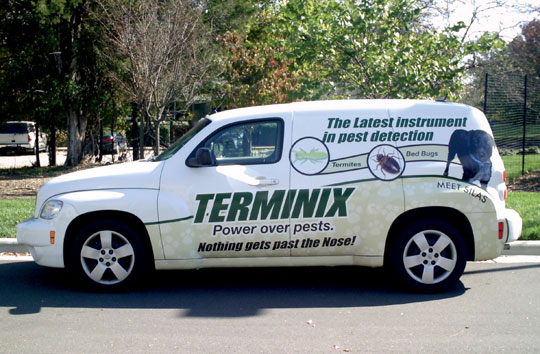 Call on the expert bed bug exterminators at Terminix® to get rid of bed bugs for good! Our Morehead City, NC pest control team is trusted by thousands of customers throughout Eastern North Carolina to deliver fast, lasting results.
We combine our use of the latest and most innovative extermination products with the most efficient bed bug treatments and bed bug prevention methods to provide you the highest level of protection against bed bugs. Regardless the severity of your bed bug infestation, we have the experience and equipment to rid you of bed bugs fast and ensure they don't make a comeback in your Morehead City home or business!
Get Your FREE Bed Bug Inspection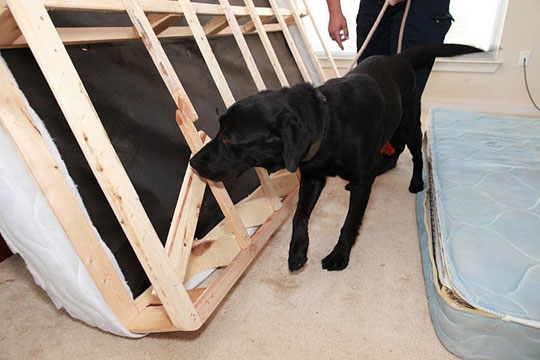 Before we get started, a Morehead City, NC exterminator will conduct a thorough inspection of your property to assess the severity of your bed bug infestation. At Terminix®, our bed bug specialists offer every bed bug detection method you can think of, including the highly efficient bed bug dog detection which is available at an additional charge.
Based on the findings of our bed bug inspection, our Morehead City exterminators will recommend the appropriate bed bug treatment to suit your individual needs.
What About Heat Treatments for Bed Bug Control?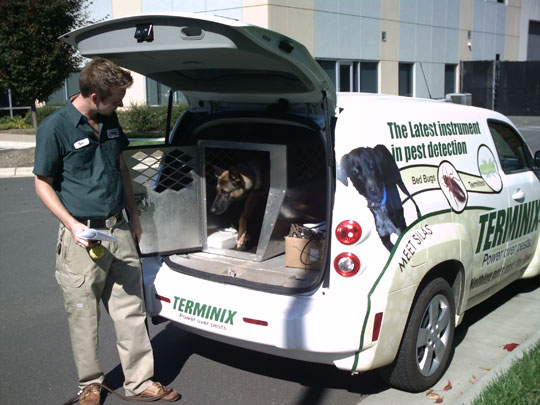 Terminix® is committed to using products and technologies that have been proven both cost-effective and successful in controlling pests. With bed bug infestations becoming more prevalent, whole-house heat treatments have become increasingly popular among pest control companies in North Carolina and beyond.
At this time, Terminix® feels that the high cost, extensive prep time, inconvenience to clients and lack of follow-up associated with whole-house heat treatments do not represent a good value to our Morehead City, NC customers. Our heat treatment of choice: the heat chamber treatment system. Lightweight and portable, the heat chamber can effectively kill bed bugs of all life stages using extreme hot air — leaving your belongings bed bug free within six to eight hours of its implementation.
What to learn more about Terminix® bed bug control and bed bug heat treatment options? Contact our Morehead City, NC extermination professionals today at 1-800-BUGS-911 (800-284-2911) to schedule a free initial consultation!