Terminix® Backyard Mosquito Control in Morehead City, NC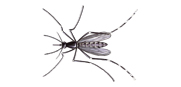 Having bugs buzzing around is never preferred — but when those bugs leave you with mosquito bites, the experience is particularly unpleasant. Terminix® can help you reclaim your outdoors from swarms of mosquitoes! Our backyard mosquito control offers powerful mosquito solutions and prevention.
Eliminate and Prevent Mosquitoes the Terminix® Way
Mosquitoes love the warmth and humidity of Morehead City, NC, making it difficult to control or get rid of mosquitoes. For expert backyard mosquito control, call Terminix®! We're always up to the job. Our backyard mosquito control includes everything needed to exterminate a current infestation and prevent mosquito problems in the future.
Our Morehead City, NC mosquito prevention and elimination process includes:
Inspection: We assess your property and find problem areas that may be the source of your mosquito problem. We help you find a solution and advise you on how to avoid a mosquito infestation in the future.
Treatment: You can enjoy the outdoors in a comfortable, mosquito-free environment once more! Mosquitoes don't stand a chance when they're up against our powerful backyard mosquito control treatments.
Prevention: We educate the client on steps they can take to prevent mosquito problems in the future. We back every mosquito control treatment with our 100% ultimate protection guarantee!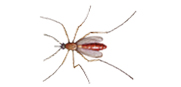 Let us show you why thousands of Morehead City, NC clients trust Terminix® to keep their properties free of mosquitoes. Call 1-800-BUGS-911 (800-284-2911) today to schedule a free initial consultation!