Take Back Your Summer with Backyard Mosquito Control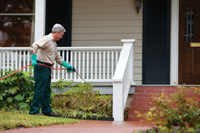 We all love the extended seasons in Raleigh, NC, but unfortunately the warm weather comes with its own liability—mosquito bites! From backyard barbecues with neighbors to dinners on the deck with the family and friends, mosquito bites can ruin your fun and send everyone fleeing inside and scratching for days on end.
Fortunately for Raleigh, NC customers, mosquitoes have met their match. The mosquito control experts at Terminix® have the training and the technology to get rid of mosquitoes on your property—fast. You'll reclaim your yard and be back outdoors in no time!
Our Raleigh, NC backyard mosquito control process includes:
Inspection: We'll check your property for standing water sites and damp spaces that may be contributing to a mosquito problem.
Treatment: Our backyard mosquito control treatments stop mosquitoes where they breed, letting you enjoy the Raleigh, NC weather with no fear of mosquito bites. Moisture control strategies may be proposed to eliminate any standing water sites, and gutter protection may also be recommended for added prevention.
Prevention: We'll back up our mosquito control service with our 100% ultimate protection guarantee, and educate you on preventative measures to help eliminate future problems.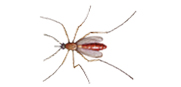 From one-time treatments to our popular quarterly pest service plans, see for yourself why thousands of customers in and around Raleigh, NC rely on Terminix® for their mosquito control needs. Call 1-800-BUGS-911 (800-284-7911) today to schedule a free initial consultation!