Do You Have an Ant Infestation in Wilmington, NC?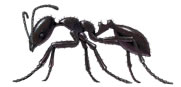 When you've got an ant infestation, the Terminix® professional ant control team is standing by to help you get rid of ants—fast!
From a one-time residential ant treatment to professional commercial ant extermination pest control plans and services, a Terminix® ant control specialist will develop a custom strategy just for you.
The Wilmington, NC Ant Control Professionals
When you want professional ant extermination at your Wilmington, NC home or business, the pros at Terminix® can help. For more than 80 years, thousands of customers have depended on us for all their pest control and ant control needs.

We offer same-day service that includes a thorough inspection to assess the current level of ant infestation, followed by powerful ant extermination methods that stop these pests in their tracks! Our ant control team has years of experience and utilizes the latest technology and techniques to help you cross "get rid of ants" off your to-do list!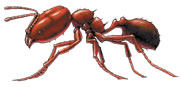 We'll also find the source of your Wilmington, NC ant infestation and eliminate the queen and the entire colony, offering unmatched protection and peace of mind. And we back up our ant extermination treatments with our 100% ultimate protection guarantee.

To learn more about our ant treatment methods and to get rid of ants in your space, call 1-800-BUGS-911 (800-284-7911) today to schedule a free initial consultation!