Professional Ant Extermination in Goldsboro, NC
If you've got an ant infestation problem in your Goldsboro, NC home or commercial space, the Terminix® team is standing by to help you get rid of ants once and for all!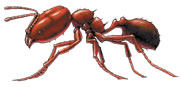 How? Simple. We offer the nation's leading guaranteed residential and commercial ant control program that gives you back your home, your outdoor space, or anywhere you're in need of ant extermination.
Since our company founding more than 80 years ago, we've helped thousands of Goldsboro, NC customers eliminate their ant infestation problems and enjoy the peace of mind and protection they deserve. Whether it's a residential or commercial ant control issue, a Terminix® ant treatment specialist will develop a custom plan just for you.
Powerful, Affordable Goldsboro, NC Ant Control
At Terminix®, we only utilize the latest in ant control technology to give you the peace of mind and the protection you deserve. We'll get rid of ants in your space, usually in the same day, and then we'll take preventative measures to ensure your ant treatment keeps working long after we're gone.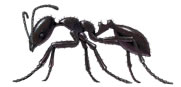 Our ant extermination team has years of experience to quickly assess even the worst ant infestation and put it out of commission from the top down by taking out the queen and permanently disrupting the colony. And we back up every treatment with our 100% ultimate protection guarantee.
To learn more about our ant treatment methods and to get rid of ants in your space, call 1-800-BUGS-911 (800-284-7911) today to schedule a free initial consultation!