Prevent Mildew, Wood-Decaying Fungus & More with Terminix®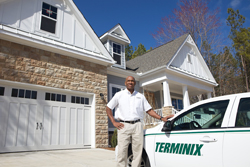 In addition to causing structural damage, the 19 gallons of water vapor that enters your Goldsboro, NC home every day via your crawl space can mildew carpets, furnishings and clothes, increase heat loss, and create sour odors in the crawl space itself. As if that's not bad enough, excess moisture also creates prime breeding grounds for termites, roaches, and other destructive insects.
Goldsboro, NC Moisture Control the Terminix® Way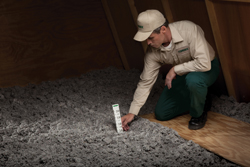 Today's tighter construction means tighter joints, which is a good thing from a quality perspective. Unfortunately, this can only add to the moisture problem. And more efficient insulation also holds in moisture and increases condensation.
If you want to prevent moisture problems and reduce the chance of insect infestations in your Goldsboro, NC home, call the moisture control specialists at Terminix®. For more than 80 years, we've offered effective moisture control measures which have saved people thousands in later construction costs. One of which is our Terminix® Crawl Space Moisture Control System…
Terminix® Crawl Space Moisture Control System
Are you tired of struggling with excess moisture? Our Goldsboro, NC five-part crawl space moisture control system helps eliminate possible pest infestations and water damage through our use of:
Terminix® can supply the right moisture control solution for you. To learn more about our moisture control services for Goldsboro, NC, call 1-800-BUGS-911 (800-284-7911) today to schedule a free initial consultation!