Terminix® Fly Control Will Get Rid of Flies in Your Goldsboro, NC Space
Nothing ruins a picnic—or any outdoor or indoor activity—more quickly than swarming, buzzing flies! If you don't want any part of this disgusting insect or it's filth touching your counters, furniture or loved ones, let a Terminix® fly control expert help you get rid of flies in and around your Goldsboro, NC home—fast.
Fly Control in Goldsboro, NC that Works!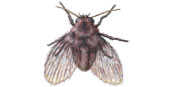 Simply put, one-time treatments for fly control work for a while, but just aren't effective long term. To ensure your home or commercial space is fly free, a Terminix® fly control plan is needed to get the job done right the first time.
Here's how it works:
Our exclusive Terminix® regular and horse fly control plan starts when a Terminix® fly control expert comes to your space for a free, no-obligation inspection. We'll identify and possibly eliminate any contributing factors to your current fly infestation.
We'll then propose a customized fly control solution to get rid of flies and prevent flies in and around your home.
We'll back up our fly control plan with our 100% ultimate protection guarantee.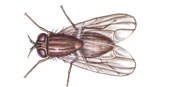 For more information on our effective Goldsboro, NC fly control plans, and to see for yourself why our customers rely on Terminix® for their regular and horse fly control needs, call 1-800-BUGS-911 (800-284-7911) today to schedule a free initial consultation!