Jacksonville, NC Moisture Control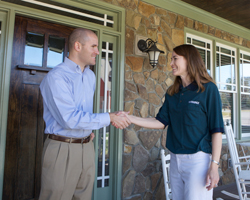 Did you know that the ground underneath your Jacksonville, NC home can leak as much as 19 gallons of water a day? Many NC homeowners are unaware of this and the problems that excess moisture can create…
A buildup of moisture can cause serious damage before it is even noticed. In addition to structural damage, moisture can ruin your belongings and make your home an attractive spot for pests like termites, cockroaches and more.
Old and new homes alike should be checked for excess moisture. Call the Jacksonville, NC professional moisture control company that gets results: Terminix®.
Terminix® Excess Moisture Management Methods
Construction standards of new homes call for tighter joints. While this does wonders for the quality of a building's structure, it can have a detrimental effect on moisture buildup. And home insulation only adds to this problem by increasing condensation and causing additional water build-up.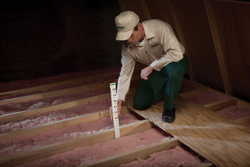 Whether your Jacksonville home is just a few years or a few decades old, an inspection by the moisture control experts at Terminix® will determine if you home has any moisture problems.We can help you handle any moisture problems that may be present in your home.
Catching a moisture problem in time could save you a lot of money and trouble later in dealing with pest infestations and moisture damage. We've been Jacksonville, NC's trusted moisture control experts for more than 80 years, protecting homeowners from excess moisture and the damage it can cause through our wide range of moisture control solutions…
Five-Part Terminix® Crawl Space Moisture Control System
Excess moisture can accumulate causing pest infestations and water damage. To help prevent this from occurring in your Jacksonville, NC home, we offer Terminix®'s Crawl Space Moisture Control System.
The five-part system is designed to protect against insect and rodent infestations, problem property inspections, odors caused by mildew contamination, and water damage through our use of:
To learn more about moisture control services for Jacksonville, NC, call 1-800-BUGS-911 (800-284-7911) today to schedule a free initial consultation!