Need Outdoor Mosquito Control in Jacksonville, NC? Call Terminix®!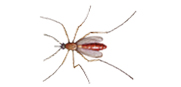 Have mosquitoes taken over your backyard? Do you avoid going outside for fear of getting a nasty mosquito bite? Reclaim your outdoors from the swarms of mosquitoes that love the warm, humid North Carolina summers. Terminix® are the NC mosquito control experts who can help you get rid of mosquitoes!
Terminix®'s Effective Mosquito Extermination & Prevention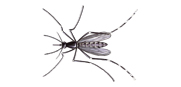 To get rid of mosquitoes for good, Terminix® provides an outdoor mosquito control program. Mosquito extermination requires more than a single mosquito control treatment. Our comprehensive backyard mosquito program has everything you need, from state-of-the-art equipment and treatments to mosquito prevention methods you can try on your own.

Our Jacksonville, NC mosquito prevention and elimination process includes:
Inspection: We assess your property and find problem areas that may be the source of your mosquito problem. We help you find a solution and advise you on how to avoid a mosquito infestation in the future.
Treatment: You can enjoy the outdoors in a comfortable, mosquito-free environment once more! Mosquitoes don't stand a chance when they're up against our powerful backyard mosquito control treatments.
Prevention: We back every mosquito control treatment with our 100% ultimate protection guarantee!

Let us show you why our thousands of Jacksonville, NC clients trust Terminix® to keep their properties free of mosquitoes. Call 1-800-BUGS-911 (800-284-7911) today to schedule a free initial consultation!